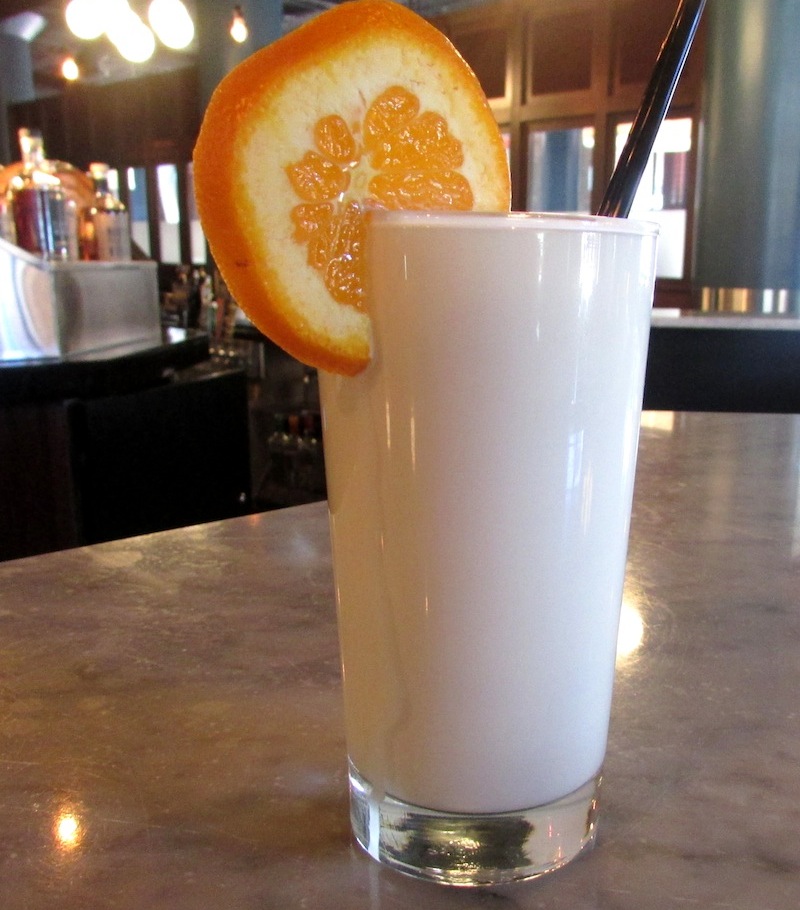 Spring is in the air, and at restaurants around town, it's also in your glass. Just as chefs are switching up dishes to embrace spring ingredients, bartenders are lightening up cocktails to make them fit the season. Here are four spots to try.
Each Tuesday, try Bridge Bar's cocktail of the month for half price. April's cocktail is a Ramos Gin Fizz, which was created in the 19th century in New Orleans. Bridge Bar tweaks the classic recipe slightly with a combination of gin, yuzu, lemon juice, orange juice, egg white, and cream.
In Evanston, Koi Fine Asian Cuisine & Lounge is holding a spring-themed martini class on Tuesday, April. Bar manager Dan Roer will teach you how to make springy drinks like the strawberry breeze and mint-lemon slushie. There will also be samples of martinis and hors d'oeuvres such as spring rolls, crabmeat wontons, and sushi.
2 Sparrows recently updated its cocktail menu with five new drinks made with housemade syrups. Try the Veneto, made with North Shore vodka, prosecco, lemon, and basil; the blueberry rum smash, with Cruzan dark rum, blueberry, brown sugar, and ginger beer; or the blackberry bourbon lemonade, with Angel's Envy bourbon, blackberries, orange bitters, and housemade lemonade.
Trenchermen added some new cocktails to its spring menu, which Serious Drinks recently covered in depth. The new menu includes the Awesome Blossom, made with gin, Rothman & Winter orchard apricot liqueur, and Campari, and the Spring Trap, a play on Orangina.
Bridge Bar
315 North LaSalle Boulevard, Chicago
(312) 822-0100
Website
2 Sparrows
553 West Diversey Parkway, Chicago
(773) 234-2320
Website
Trenchermen
2039 West North Avenue, Chicago
(773) 661-1540
Website
Koi Fine Asian Cuisine & Lounge
624 Davis Street, Evanston
(847) 866-6969
Website