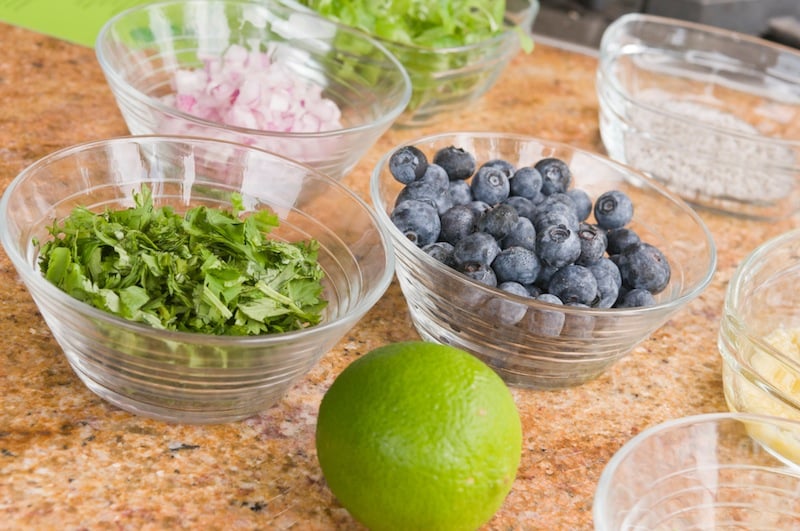 Some of Chicago's top chefs will be cooking in a slightly different venue this summer – the Chicago Botanic Garden. Each Saturday and Sunday from May 25-October 6, chefs will be offering free cooking demos in the Regenstein Fruit & Vegetable Garden's open-air amphitheater. Demos are at 1:30 pm and 2:30 pm, and chefs will be showing you how to use fruits and vegetables straight from the garden in delicious recipes.
The Regenstein Fruit & Vegetable Garden features fruits and vegetables that grow in the Midwest. You can also get tips on organic gardening, so you can grow your own dinner ingredients. Seating is first come, first served for the demos, and recipes will be posted on the Garden's website.
Here's a peek at the schedule:
May 25: 312 Chicago's Luca Corazzina
June 8: Nieto'sNabor Vazquez
June 22: The Fountainhead's Cleetus Friedman
August 3: The Florentine's Chris Macchia
August 25: South Water Kitchen's Roger Waysok
August 31: Shanghai Terrace at The Peninsula Chicago's Ivan Yuen
September 14: Pecking Order's Kristine Subido
October 5: Sable Kitchen & Bar's Heather Terhune
Check out the full schedule here.
Chicago Botanic Garden
1000 Lake Cook Road, Glencoe
(847) 835-5440
Website