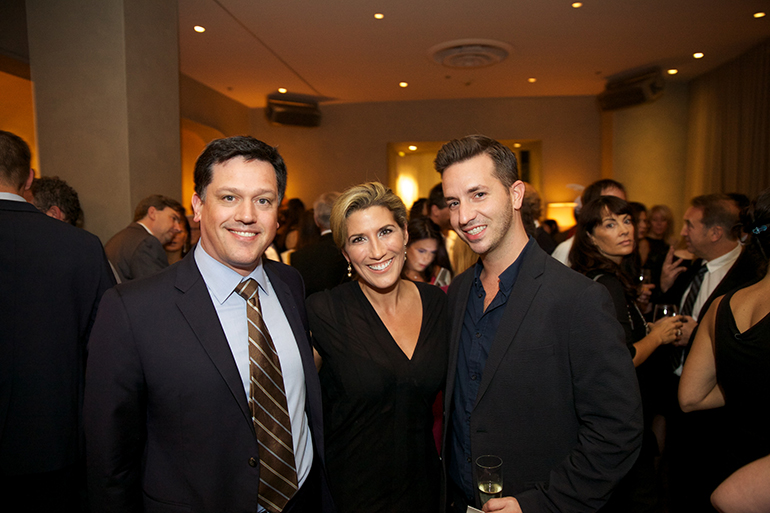 I enjoyed shooting every episode this season, but this was definitely one of my favorites. For this week's episode, I visited a Chicago dining institution and learned about a couple of new (to me) restaurants – one Indian and one Italian, two of my favorite types of cuisine.
As you may have noticed in the first episode, I am quite upbeat and smiley (especially when I get to talking about dining with enthusiastic eaters like myself) and perhaps this is why I really enjoyed checking out Paprika and chatting with the owner, Shah. Shah is incredibly warm and welcoming, and his smile is absolutely infectious – all of my guests remarked on his positive presence and how he made everyone feel like family from the minute they arrived at the restaurant. So much so that my guest Anil joked that one dish there is better than his mom's (uh-oh, let's hope she doesn't hear that comment!). You can find out which one it is on this week's episode.
The tradition of gathering around a table to break bread with friends and family is alive and well at Milan-native chef Maggi's Ukrainian Village trattoria Briciola. Having spent years living and working in Italy, I was struck by the authentic feel of the restaurant – the handwritten reservation book and an outside patio complete with cobblestone and lights strung across the courtyard. It's a BYOB Italian place, which is fairly unique and was enthusiastically embraced by my friends who returned with me to celebrate my birthday this year.
Speaking of fetes, the famed Pump Room – recently revamped by prominent hotelier Ian Schrager and esteemed Chef Jean Goerges Vongerichten – just celebrated its 75th anniversary! I was lucky enough to attend a celebratory dinner of classic Pump Room dishes with a modern twist and a turbaned wait staff outfitted in 1930-style uniforms complete with flaming swords with which they skewered chickens. It was quite the spectacle! The Pump Room for me was a place reserved for "special occasions," but hearing about it through the lens of my guest Allana, a Gold Coast neighborhood native, reshaped my view. For her, the Pump Room is the place she heads to catch up with her mom over lunch, pop in for a weeknight bite, and also celebrate milestone events…it's her regular spot. No pomp, no circumstance. And I love this idea. Why should anything we love be saved only for special occasions?
Many thanks to my guests Anil, Greg, and Allana! Be sure to tune in to get the dish on Paprika, Briciola, and Pump Room.
Cheers,
Caherine
Catherine De Orio is the host of Check, Please!. Follow her on Twitter @CatCalls and Instagram @catdeorio.