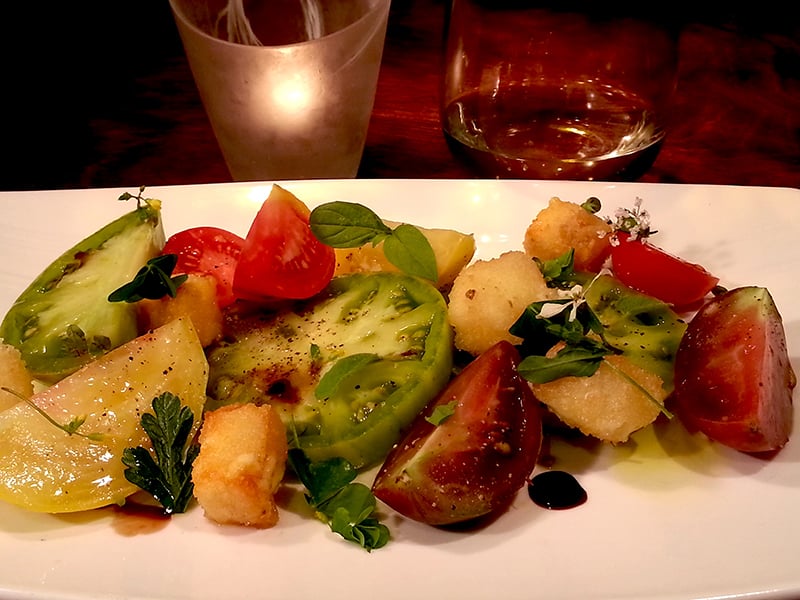 Hello!
I just returned home after nearly two weeks in Japan filled with incredible meals (for which most I had only a faint idea of what I was actually eating), delicate confections, and some killer cocktails (if you head that way, check out Bar High Five – the best negroni you will ever have, guaranteed). In Japanese cuisine, much of its beauty is based on its clean, subtle flavors. The highlight of my trip was dinner at Sukiyabashi Jiro (of movie Jiro Dreams of Sushi fame) – 20 plus courses of sublime sushi created and served by the master himself. Even with my great expectations, this meal surpassed them and is now at the top spot for most memorable meals I've eaten. It was hard to believe that sushi could be that much better, but it was. There is an absolute dedication to technique and a refined restraint in the cuisine that was apparent everywhere I dined in Japan (yes, even in that 2 am bowl of Ramen I devoured after an evening at Bar High Five in Tokyo). "Balance" is the word that kept returning to me. Whether referring to the size of the meal, its flavors, or the nightcap I would sip on before bed. And although I love this idea of balance, let's face it. I'm Italian (Italian-American, that is), and so I love to overindulge…usually on red sauce Italian food. After this trip, it was nice to come back to the States and revisit the old classics from childhood – in fact at one of this episode's featured restaurants – Toscano's.
To be accurate, Tuscano's didn't actually exist when I was younger but its predecessor, Giannotti's, did (one of its locations was the current Tuscano's space). Giannotti's has since closed, but the Tuscano's kitchen staff and recipes are carry-overs from the old place (with a few new Mediterranean dishes in the mix). When I was in high school, this was the restaurant your wanted your date to take you to. Think Goodfellas when Ray Liotta leads Lorraine Bracco through the kitchen of the Copacabana into the lively, swinging nightclub/restaurant. That's how it felt…everyone knew each other, jumping from table to table to catch up, girls checking out each other's outfits (LOTS of leopard, lashes, and bling). And the food…huge portions of Italian-American classics. It was like a private supper club where you didn't need a membership (although reservations were tough to come by). These types of places are institutions, and I am always glad to see them revived. I hope you find Tuscano's as fun as our guests did!
Tune in this week, to get an inside peek into Tuscano's, visit a SmallBar with a big dedication to its cuisine, and check out the "green-est" Browntrout around. I'll see you then!
Cheers,
Catherine

Catherine De Orio is the host of Check, Please! Follow her on Twitter @CatCalls and Instagram @catdeorio.