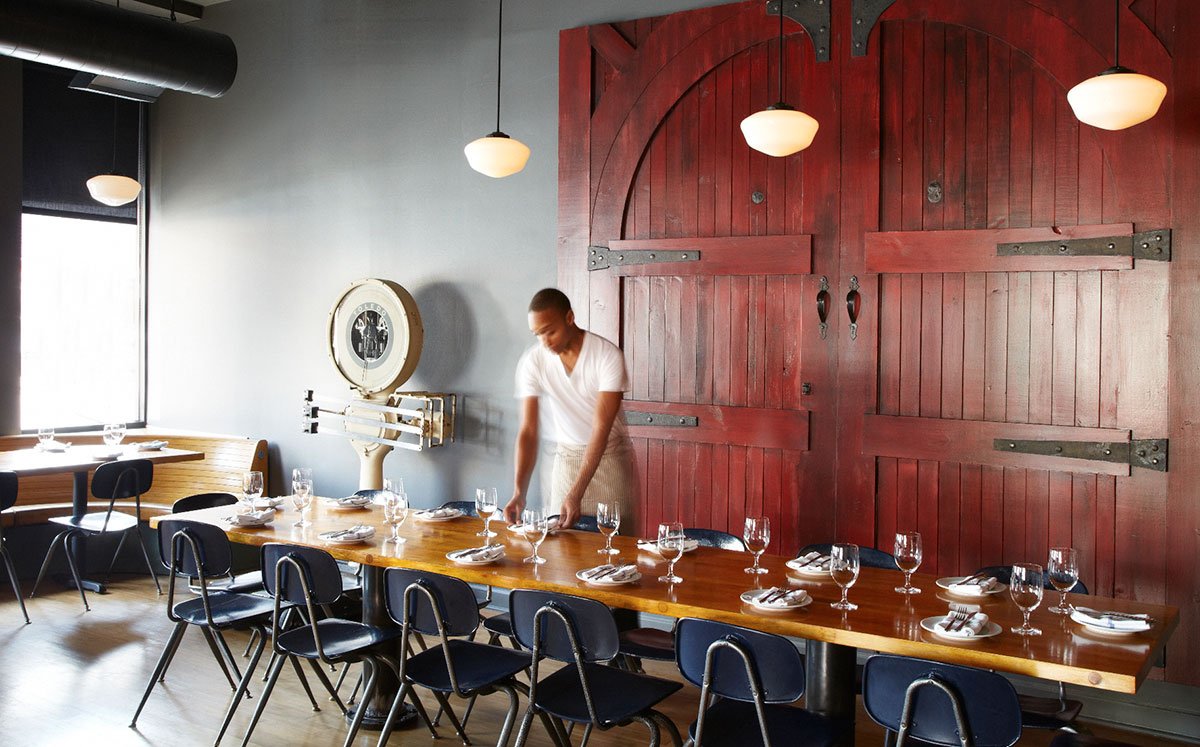 A bevy of Chicago chefs converge at TWO on September 8 for a whole hog dinner to end all whole hog dinners. The hog in question is a Mangalitsa pig, a curly haired breed of hog native to Hungary and revered for its lard density. Proceeds from the porcine feast benefit UN86'D, a charity created by restaurant industry professionals with the intent to provide financial relief for industry compatriots in need.
TWO's executive chef Tom Van Lente hosts a handful of guest chefs for the evening, including Derek Simcik from Atwood Cafe, Aaron Thebault from Girl & the Goat, and John Manion from La Sirena Clandestina, the latter of whom serves on the board of directors for UN86'D. The chefs will break down a whole Mangalitsa hog, with each chef responsible for one course during dinner. Passed appetizers kick off the event, coordinated by all the chefs.
Dishes to be served are smoked loin carpaccio with pork demi-glace and bacon-apple radish salad; feijoada completa with coconut cilantro risotto; smoked shoulder with peaches, corn, and arugula; and pork fat buttermilk funnel cake with Coca-Cola candied pork belly and Fernet Coca-Cola gelato.
TWO
1132 W Grand Avenue, Chicago
(312) 624-8363
Website