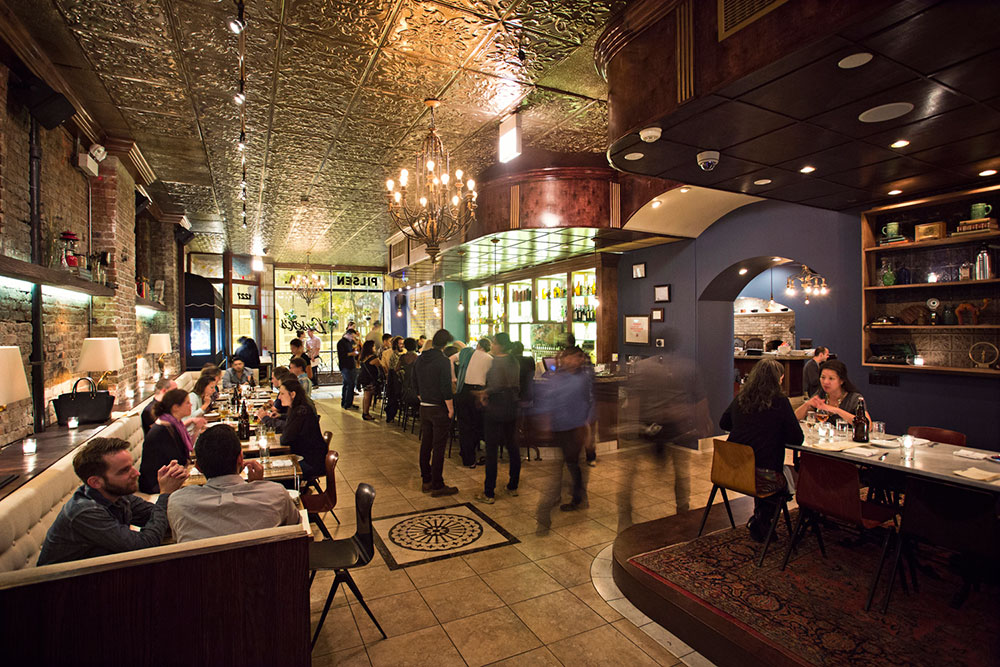 With New Year's resolutions a long forgotten memory and Lent on near horizon, Mardi Gras is the perfect time to eat and drink with gluttonous abandon. Fortunately, Chicago makes it easy to put the "fat" in Fat Tuesday without having to book a plane ticket to New Orleans. Here's where to get your Mardi Gras on next week in Chicago.
Typically, Little Goat reserves its family-style dinner menus for Sundays, but because Mardi Gras is a time for familial feasting, the gourmet diner is making a special occasion. Hosted in the private dining room at Little Goat, the special supper features copious portions of jambalaya, gumbo, etouffee, and king's cake.
New Orleans-style food takes the stage at adjacent sister spots Dusek's Board and Beer and Punch House on March 4. Leaving no boisterous stone left unturned, there will be food, there will be cocktails, and there will be beer. The only thing missing is a wall-to-wall melee of drunkards on Bourbon Street. Specials for the evening include crawfish and rabbit etouffee, house boudin, turtle soup, and barbecue Gulf prawns. Hurricane punch, Sazeracs, French 75s, and Pimm's Cups are available for boozing, along with beers such as Lost Abbey Carnivale, Abita Turbodog, and Dixie.
Make sure and save room for a feast or two at Big Jones, as there is nothing more apropos than Mardi Gras-ing at a Southern restaurant as thoughtful as this one. Featuring a special Mardi Gras menu from February 27 through March 4, Big Jones is cooking up a boatload of new dishes, from alligator and andouille sauce piquant and fried oyster "peacemaker" po' boys to jambalaya and calas, aka sourdough rice fritters served with chocolate sauce.
Little Goat
820 W Randolph Street, Chicago
(312) 888-3455
Website
Dusek's Board and Beer
1227 W 18th Street, Chicago
(312) 526-3851
Website
Punch House
1227 W 18th Street, Chicago
(312) 526-3851
Website
Big Jones
5347 N Clark Street, Chicago
(773) 275-5725
Website