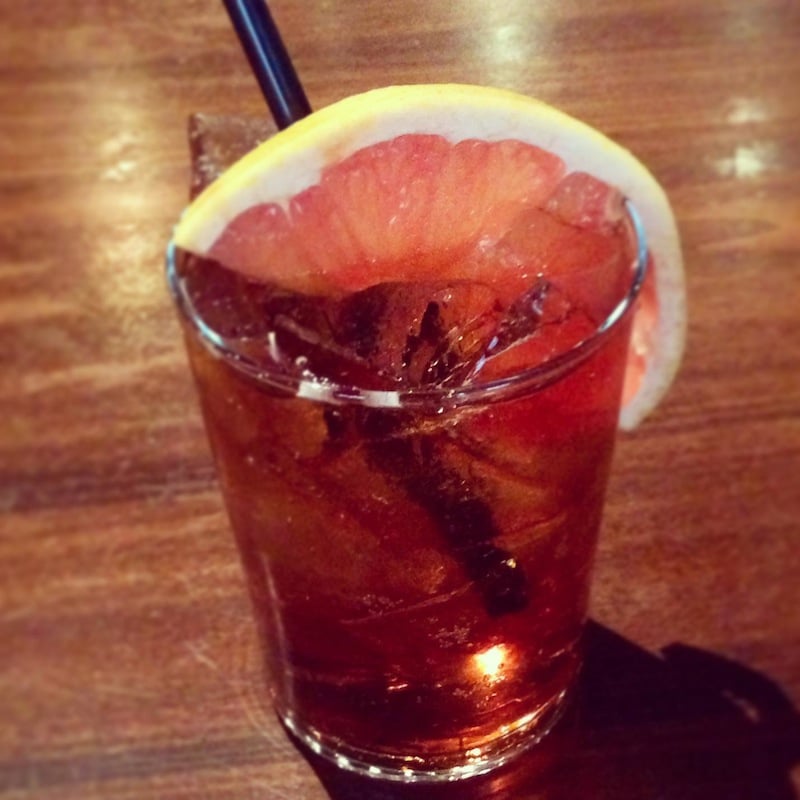 We have lots of great bartenders in Chicago, but it's fun to try cocktails from mixologists who live in other cities. This week, two spots will offer a taste of other cities' tipples, so head out and try them – it's almost like taking a virtual vacation.
As an ongoing promotion, Tavernita invites guest bartenders to take over their kegged cocktail program. Taps for Tap offers a monthly cocktail and the proceeds benefit Freshwater Future, a charity that makes water in the Great Lakes region healthier. This month, you can taste a drink from Jeffrey Morgenthaler, who is the Bar Manager of Clyde Common in Portland, and renowned in the cocktail world. His drink, The Broken Bike, is made with cynar, white wine, and lemon and grapefruit oils.
If you want another reason to go to Drumbar (besides Craig Schoettler's cocktails made with flavored ice), stop by Tuesday night, when Troy Sidle of New York's Pouring Ribbons will be visiting. He'll be offering seven drinks from his menu, including Form of Flattery, made with rum, pineapple, nutmeg falernum, and beets, and Haberdasher, made with bourbon, Fernet Branca, and chartreuse cream. Schoettler and Sidle met in Chicago in 2009 while Sidle was bartending at the Violet Hour and Schoettler was a chef at Alinea, and the pair became friends and taught each other cooking and mixology skills.
Drumbar
201 East Delaware Place, Chicago
(312) 943-5000
Website
Tavernita
151 West Erie Street, Chicago
(312) 274-1111
Website