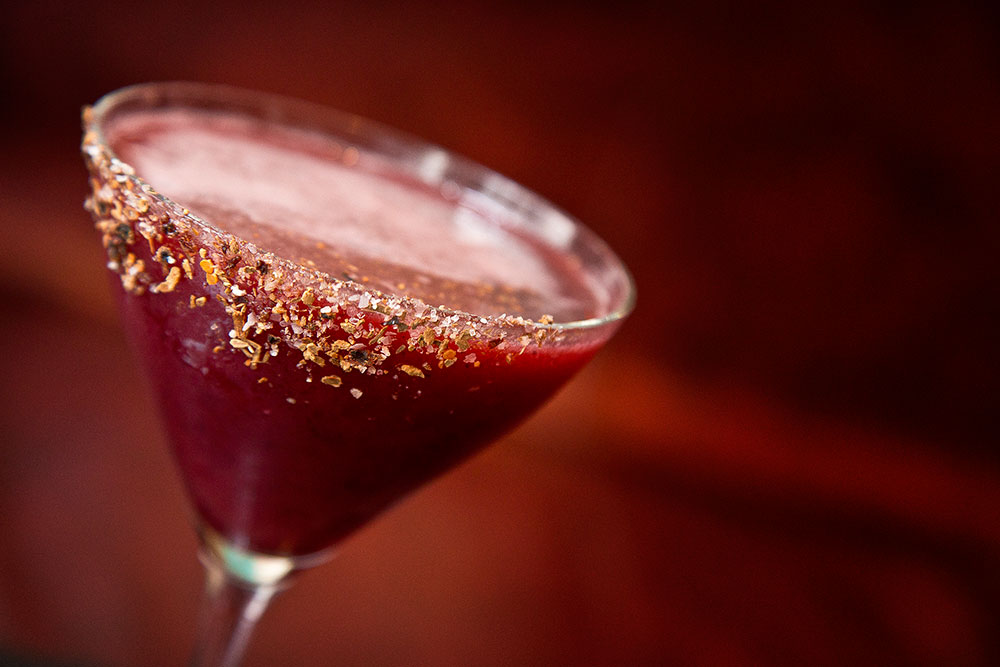 Fresh off the imminent Halloween sugar high, there's another festive holiday to look forward to in Dia de Los Muertos. The Mexican "Day of the Dead" takes place late October into early November, a holiday centered around family presenting offerings and remembering loved ones who have died. Sounds morbid, but it's actually a cleansing and positive ritual with lots of food. This year, a few Chicago restaurants are breathing life into the holiday with some Dia de Los Muertos festivities of their own, from colorful cooking demonstrations to spicy taco specials.
Mercadito Hospitality Group preempts the Dia de Los Muertos holiday with Day of the Dead cooking demonstrations on October 28 and October 29 at Double A located below Mercadito. Executive chef Patricio Sandoval knows a thing or two about Mexican rituals, having spent time in Oaxaca during a 10-month road trip through Mexico. The chef will host the demos at 6:30 pm, preparing his variation on traditional Mexican Dia de Los Muertos fare. Following, guests will be treated to a five-course meal with cocktail pairings. Dishes include enchiladas de barbacoa de res, gorditas de frijoles, and pan de muerto, the requisite Day of the Dead bread. To drink, get thirsty for cocktails such as the Kiss of the Dead with Don Julio Blanco, pomegranate, Mexican spice, and lemon juice; and the Boo-chata, a potion of coffee-infused Don Julio and housemade horchata. Additionally, Mercadito will offer a few lingering specials October 31 through November 2, including that pan de muerto and the La Muerte cocktail featuring tequila blanco, prickly pear puree, and rose water agave nectar.
Things get legit at Nana, as the organically focused, Latin-inspired restaurant prepares to roll out a four-course menu called La Noche Ofrenda, or "night of the offering." The dinner takes place November 2 at 7:00 pm, and in honor of Dia de Los Muertos' street food roots, the menu concentrates on items such as tostadas, tamales, and churros. Each course comes with a seasonal cocktail, starting with duck confit-adorned pear tostadas, progressing to hominy cake with braised pork cheeks, tamales with braised beef, and finishing with churros and chocolate ganache. The restaurant will also have an altar on hand where guests can add mementos for lost loved ones.
Turkey legs and mezcal take the stage at Taco Joint for some Dia de Los Muertos specials. Available October 31 through November 2, both locations of the neoteric taqueria will augment their regular menu with Oaxacan-inspired turkey leg carnitas tacos and Lil' Blood cocktails, a life-affirming mixture of Tawny port, El Buho mezcal, Agave Loco tequila, orange, ruby red grapefruit, citrus bitters, and a salty rim.
Double A/Mercadito
108 W. Kinzie Street, Chicago
(312) 329-9555
Website
Nana
3267 S. Halsted Street, Chicago
(312) 929-2486
Website
Taco Joint
1969 N. Halsted Street, Chicago
(312) 951-2457
158 W Ontario Street, Chicago
(312) 337-8226
Website