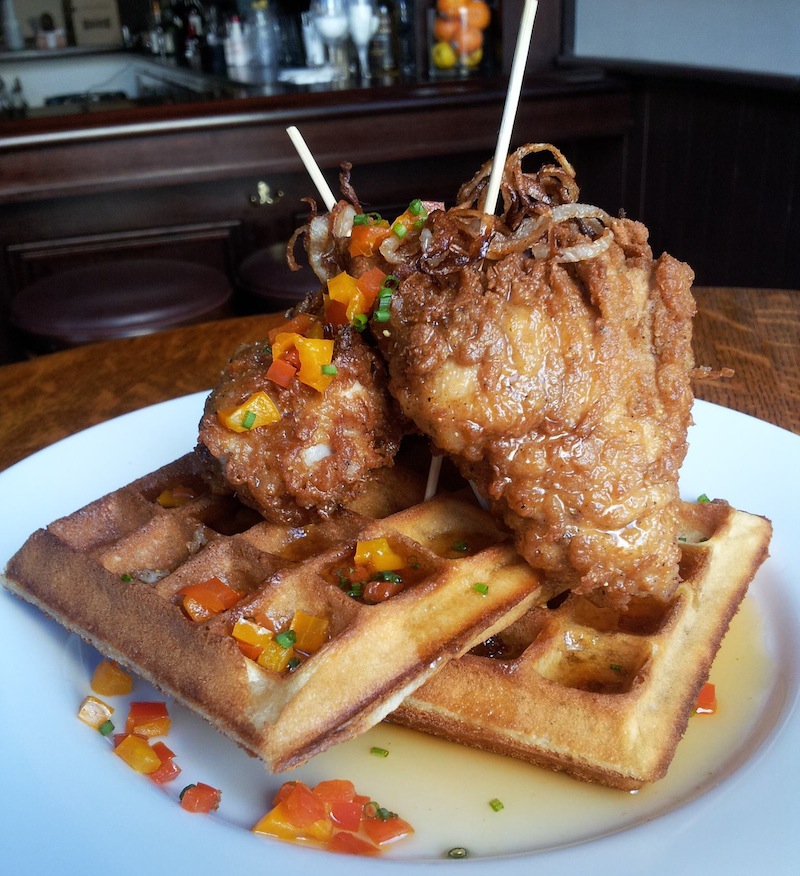 Glunz Tavern
Get ready: tickets for Baconfest Chicago go on sale Wednesday. The event, held April 20 at the UIC Forum, will offer both lunch and dinner – samples of 60 bacon dishes, seven drink tickets, cocktails from Sable's Mike Ryan and Barrelhouse Flat's Stephen Cole, and other perks galore.
Glunz Tavern, which reopened in December after 90 years, has begun serving Sunday brunch. Head in for dishes like the Glunz Tavern Hash, made with roast chicken, sweet potatoes, Brussels sprouts, and a poached egg; the Croque Monsieur, an open-faced sandwich made with ham andgruyere; and classic Bloody Marys.
Deca Restaurant hosts a maple syrup and bourbon-inspired dinner on February 26. Chef Mark Payne offers a three-course menu inspired by Burton's bourbon barrel-aged Maple Syrup and paired with Woodford Reserve bourbon cocktails. The menu features Maplewood hot smoked salmon with bourbon and rosemary, bourbon-brined and roasted Gunthorp farm duck with maple sour cherry jus, and banoffee pie with maple cream.
Glunz Tavern
1202 North Wells Street
Chicago, IL 60610
(312) 642-3000
Website
Deca Restaurant
160 East Pearson Street
Chicago, IL 60611
(312) 573-5160
Website