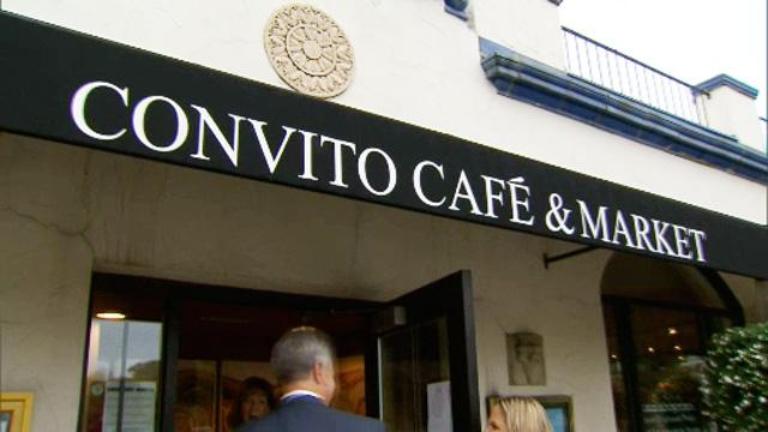 This week's show takes us on a culinary trip to three very different restaurants. What makes them different? Well, of course it's the cuisine, the ambiance, and the cost. But the culinary expertise, life experiences, and personalities of the chef/owners are truly what create the overall experience.
Graham Elliot Bowles is the Executive Chef/Owner of Graham Elliot, a restaurant recommended by David, one of this week's guest reviewers on Check, Please! When you see Chef Elliot and hear him talk about his passion for creating his dishes, you can understand why David likes this restaurant. It's filled with personality. It's avant garde, but it's also jovial and fun, just like the chef. Like most of the chefs we've met on Check, Please!, Chef Elliot uses cooking as a form of self expression. With his artfully created dishes, he makes going out to dinner what we want it to be - an experience.
Speaking of adventure, Annie, self-proclaimed "crepe connoisseur," introduced us to Icosium Kafe, an Algerian-inspired creperie. Belkacem El Mentennani is the chef/owner and he brings an exciting alternative to a sandwich to Chicago. When I think crepes, the first thing I see in my mind is the thin pancake with a sweet fruit filling and whipped cream. And Chef Mentennani delivers on some temptingly sweet dessert crepes. But he also tickles your taste buds with all sorts of savory crepes in an authentic North African style. His culture and passion for fresh ingredients are served up together in this uniquely decorated eatery. Stepping into his restaurant is like stepping into a worm hole that transports you to a small Algerian bizarre halfway around the world. The best part is that it's right here in Chicago so we don't have to travel very far.
In keeping with family tradition, the mother and daughter manager/owners of Convito Café & Market also express themselves through their restaurant and food. Candace Warner and her mother Nancy Brussat Barocci run a welcoming establishment which is, as Nancy puts it, in the spirit of the classic Italian banquet. Calvin recommended this restaurant for a delicious meal, where the sauce is perfect and the atmosphere is comforting, just as Candace and Nancy want it to be.
On Check, Please! we've seen hip young guys running a cool, saucy barbeque joint, traditional island cuisine prepared by a simple Puerto Rican family, and bold flavors presented in a festive, brightly colored restaurant by a chef/owner who is just as bold and colorful. It's easy to see that if the food on your plate is delicious, it came from the heart of whoever is in the kitchen! Happy Eating!
Carmen M. Schmidt
Associate Producer, Check, Please!
WTTW