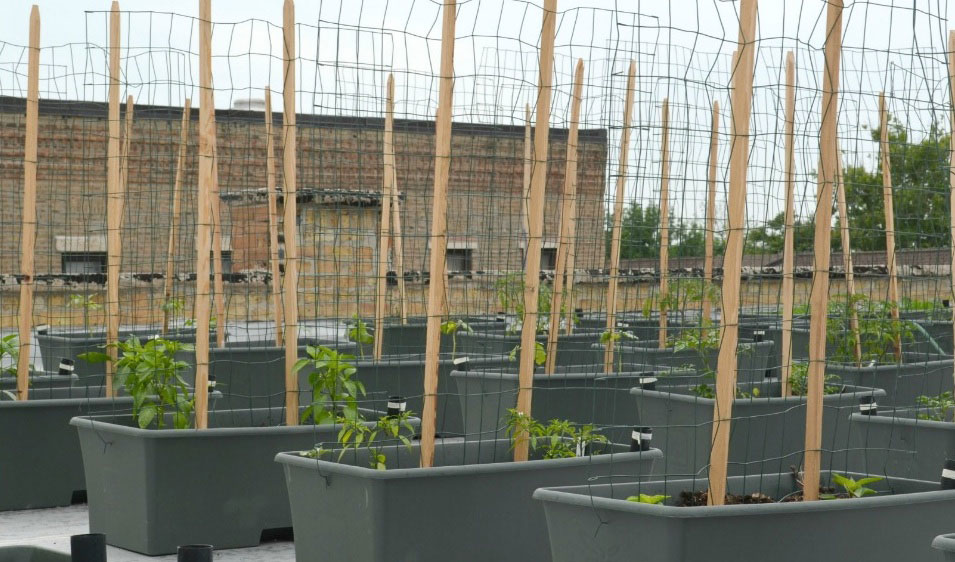 Revolution Brewing
Living and working in a major metropolis entails getting crafty with urban gardens. Case in point, the new underground mushroom assortment beneath the Palmer House Hilton and Revolution Brewing's rooftop garden installation, two unique ways restaurants are maneuvering the world of urban gardening.
Sara Gasbarra, the owner of a restaurant garden company called Verdura, has been hard at work below the surface of the Earth installing mushrooms for the Palmer House Hilton. That's right, beneath your feet at the historic Loop hotel lies a cavernous mushroom installation within an old Chicago freight tunnel. Sounds like the premise for a scene from the movie Saw, but it's actually much more fruitful. The space is located three floors below the hotel, alongside the boiler room. Gasbarra installed a greenhouse-style mist irrigation system in order to start seeding polar white and pink oyster mushrooms for use in the hotel and its resident restaurant, Lockwood.
In the opposite direction, Revolution Brewing went upstairs in order to embrace their green thumbs. On the roof of the brewpub in Logan Square, Jessica Romanowski and chef Charlie Eure have been diligently planting and harvesting vegetables and herbs for use in the kitchen. This year's crops have thus far included pea shoots, radishes, okra, tomatoes, bok choy, and sweet peppers, to be featured all summer long.
Palmer House Hilton
17 E. Monroe Street, Chicago
(312) 726-7500
Website
Revolution Brewing
2323 N. Milwaukee Avenue, Chicago
(773) 227-2739
Website