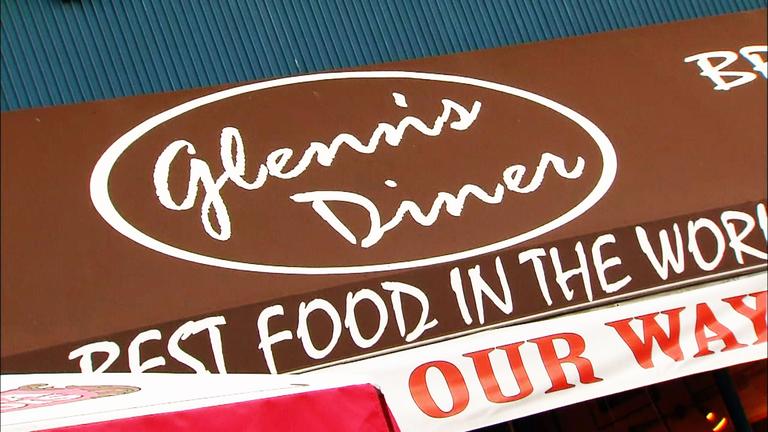 On this week's Check, Please!, guest reviewer Brian introduces us to The Publican – a European-style beer hall serving lots of special cuts of pork and offering a wide selection of beers to pair with your meal. And for those looking for simpler fare, Jerry and returning Check, Please! All-Star Leilani remind us that you don't have to get fancy to have a great meal with their two recommendations.
If you're like me, sometimes you just want to have a great-tasting, satisfying meal in a comfortable place and at a reasonable price. Maybe I just don't have the energy to cook after a long day or I'm looking for a family-friendly, comfortable place to eat. Let's face it…it can't always be date night. That's when I go looking for the simple things and foods I recognize.
Cemitas Puebla, recommended by Jerry, is the perfect quick and delicious meal. It's a family-owned restaurant, so you're getting food prepared with pride and a lot of heart. Leilani described it best as a Mexican restaurant serving more than the typical Mexican fare. When I think simple, I think of sandwiches. This restaurant prides itself on being the only place in Chicagoland to offer the Cemita sandwich. The Cemita sandwich isn't your typical sandwich- joint-sandwich. It is made with special bread, slathered with avocado, a delicious selection of meats, drizzled with a homemade pablano sauce, and topped off with a smooth (mozzarella-like) Oaxaca cheese. If you're feeling really hungry, you have to order the Atomica! According to guest reviewer Brian, to polish off this sandwich, you'll need your full appetite. The family prepares all of its chipotles and salsas fresh, using some ingredients from their own garden. With an average of less than $10 per person, this place offers quite the tasty bang for your buck!
Glenn's Diner and Seafood House also offers up a comforting, familiar, simple meal at a fair price. Now, when I say simple, you can't get more simple than cereal. That's right, cereal! You know, like Capn' Crunch, Honey Nut Cheerios, Frosted Flakes, Lucky Charms! The owner, Glenn, has this thing for brand cereals – there's an entire cereal bar! Boxes of brand cereals line the walls. At first you might think: who in the world goes out to have a bowl of Coco Puffs? I know, I did too! So who orders the cereal? I'm guessing kids. What a great idea for families who like to go out to eat, but have little picky eaters! Mom and Dad get a delightfully prepared meal, and the kids don't whine! Cereal is definitely one of the simple selections at Glenn's, but don't think that's where it ends. There's a wide variety of fish dish offerings that are, again, simply and classically prepared, and at a great price.
Keeping it simple – whether it's an "I don't want to cook" day in the middle of the week or you want an inexpensive meal before heading to the movies – can be flavorful, delicious, and affordable. Happy eating!
Carmen M. Schmidt
Associate Producer, Check, Please!
WTTW