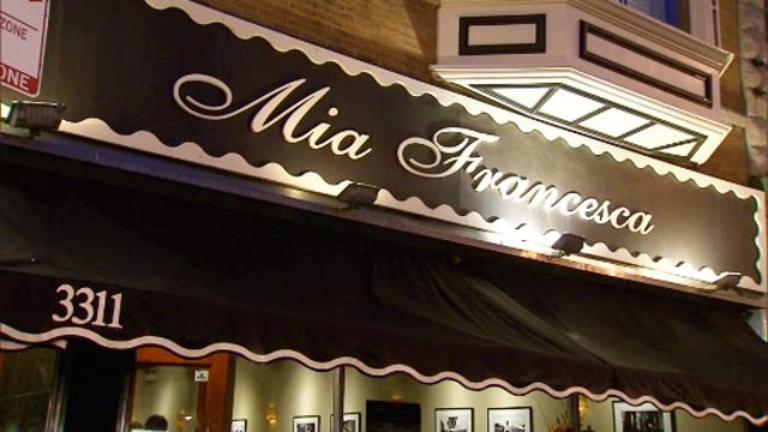 So here we are again, just a couple of days before Valentine's Day. If you don't have your plans in place for that romantic dinner yet, keep reading. Whether it's your first date, an evening with your spouse, or a night out with your single friends…you've got to make this one count. It's Valentine's weekend and a time for going out to eat!
This week on Check, Please! we feature three very different types of dining experiences. From the very casual diner to the very formal, jacket-required restaurant, there is something here for everyone.
If an elegant evening is what you have in mind, then mind the dress code and dust off your fancy clothes because Keith recommends Avenues, a five-star quality restaurant that oozes luxury. With a beautiful view of the historic Water Tower from the restaurant nestled in The Peninsula Hotel, this might be just the ticket for a romantic affair. The sommelier will pair wines with your multi-course meal as warm bread is brought to your table by an attentive staff. Make sure to taste the wine and be sure it meets your approval with a gentle nod and smile, and your date will take notice. And of course, don't forget the sweets for your sweet. I always say: enjoy the meal, but leave room for dessert! On romantic occasions, I like to order one dessert and two spoons. And when there is just one bite left, smile and say: "go ahead, it's yours." This fine dining experience at Avenues won't be an inexpensive night out, but we all like a little icing on the cake for special occasions.
Maybe you don't get out as much, but you want to go somewhere fun, have a great meal, and not break the bank. Call it a chance to get away from your own kitchen, or away from your role as parent for the evening, and enjoy a delicious meal with your sweetie or friends. Guest reviewer Kristin recommends Mia Francesca, an Italian trattoria with a lively, bustling atmosphere and amazing gnocchi. Kristin even says her Italian beau from the west coast became her husband and moved here after having a few delicious meals at Mia Francesca! The dining room is definitely not quiet as Carl, one of this week's guest reviewers, discovered on his visit, but the food is delicious, and the atmosphere is electric. If you're looking for a place that is lively and bustling, give this a try. Don't worry...you can always keep the evening going with a stop to the more mellow environment of a local coffee shop on your way home.
Our last restaurant proves that romance does not have to be expensive. We all know that if you're enjoying time together, it really doesn't matter where you are. Haute cuisine and white tablecloths are wonderful, but so is a cozy seat across from the one you love in a simple diner. Carl recommended his favorite "repeatery," The Depot American Diner in Oak Park. There is not one ounce of pretention here. It is simple eats at a simple price. If you've got kids, cook dinner every night, or just want to break a routine, this might make a perfect little romantic escape. The classic American fare, including all the classic desserts, are lovingly prepared homemade and at a great value. Your loved one will be thrilled to have you alone and - what the heck - keep the night going with a movie afterwards!
The recipe for a truly romantic evening out is simple: Take the people you love, add a little adventure and newness, sprinkle in some conversation, add a dash of enjoying each other's company without distraction, and of course top it off with a decadent dessert. Voila! Romance! With this in mind, I guarantee that wherever you go you can make it a wonderful evening.
Happy Valentine's Day eating!
Carmen M. Schmidt
Associate Producer, Check, Please!
WTTW