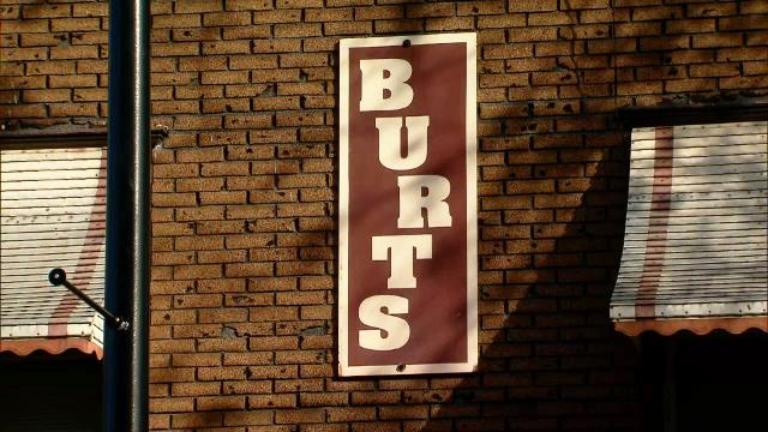 This week on Check, Please! service with a smile is on the menu. Regardless of where you go to eat, the service can really make a difference.
At Restaurant Sarajevo, charming Chef/Owner Enes Hubjer greets his guests with a big smile and puts on a great show with a flambé fruit dessert that is sure to please. Guest reviewer Sanja introduced us to this little known old-world restaurant serving Bosnian cuisine on Chicago's North Side. It doesn't look like much from the outside, but when you enter and experience the rosewood covered walls, drapery lined windows, and are greeted with hearty welcomes and warm Lepia (Bosnian bread), you feel like you're right at home. Bosnian herself, Sanja tells us this is truly authentic and delicious Bosnian cuisine. From the chorba (beef and vegetable soup) and cevapcci (beef and lamb sausage) to the warm and friendly service, this place is certainly one to try.
Guest reviewer Eric took us to a restaurant that has been around for over 18 years. The first thing that strikes you as you walk into Zealous is the spacious dining room that is in a converted warehouse with live bamboo dividers reaching up towards the vaulted ceilings. The muted colors, modern curves, and accents of green are meant to provide a Zen feeling. Along one wall is a 15-foot wine cellar in which they keep their vast collection of wines that knowledgeable staff will help pair with your meal. Ambiance aside, our reviewers tell us that the food is the thing at Zealous. Chef/Owner Michael Taus has created a global menu of dishes that are as beautiful as they are delicious. The attentive wait staff serve dishes such as a short stack of mango pancakes with Hudson Valley foie gras with a sunny-side-up quail egg in a savory caramel sauce or Chilean sea bass with pan-fried noodles in a coconut curry sauce. Yum.
And then we get to Burt. Burt's Place, as guest reviewer Mike tells us, offers some of the best Chicago-style deep-dish pizza in town. But, you have to follow a few rules to ensure your visit is a good one. We told our reviewers to be sure they made their reservations early for Burt's Place. This means calling at least a day in advance or, as Sanja did, two days in advance and placing your order. Burt is the only one in this small restaurant's tiny kitchen. He gets all of his ingredients fresh daily and cooks based on the reservations taken so, if you just show up, you probably won't get served. If you want sides, order those in advance as well because Burt may just not have the time or the space in the oven. Reviewer Eric did not know this. Upon ordering cheesy garlic bread his waitress came back from the kitchen to say "Burt says you're pushing it." This may all sound like too much just for pizza, but each of our reviewers had to admit that it was totally worth it! Burt takes great pride in the pizzas and other foods he prepares. He purchases fresh meat and makes his sausage daily. He cuts all of the vegetables himself, never using frozen or packaged, and reviewer Eric tells us the pizza sauce tastes garden fresh. If you can get past the strict rules for ordering, you'll love the smiling, friendly service, neighborhood feel, and the unique décor. This is definitely not a fine dining experience, but – according to our reviewers – some darn delicious pizza
And here's my behind-the-scenes nugget for this week… You may notice when watching this week's episode that guest reviewer Mike had a very strained voice. We noticed this as well when he arrived at the studio to tape this episode. We later learned that Mike was at the Bears game the day before and no matter how much he shouted the Bears still lost. Needless to say, we were all concerned about whether his voice would hold out for the show. Associate Producer Jacqui made sure he stayed hydrated and used his voice sparingly before we started taping. He sounded pretty rough, but he made it through the taping. Rest assured this was not his actual voice, and since the Bears are not in the Super Bowl this weekend, he probably sounds much better now.
Happy Eating!
Carmen M. Schmidt
Associate Producer, Check, Please!WTTW