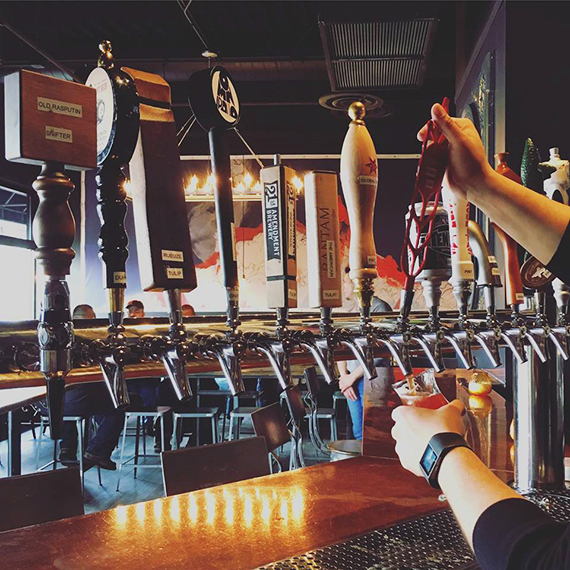 Ask any random tourist to come up with some of Chicago's most notable attributes, and "brewing" might not be near the top of the list. But perhaps it should be, because its origins in the city date all the way back to 1833, when Dearborn was a fort, LaSalle was a French explorer, and Jackson was President of the United States (of which there were then only 24).
A brief history: Chicago, at that time a rough-and-tumble frontier village, boasted only two small self-brewing taverns to serve its 350 inhabitants, but as the population swelled, so did its taste for beer, and breweries began cropping up everywhere to meet the demand. Even the Great Chicago Fire of 1871 did little to stem the growth of this burgeoning industry, as liquor licenses were issued right and left while the city was being rebuilt. Gradually over the succeeding decades, the larger national and regional breweries swallowed up the small craft breweries in the area, and for at least a decade beginning in the late 1970s, there were no purely local breweries to be found within the city limits. That changed in 1988 with the opening of Goose Island Brewery, and slowly, more and more local craft breweries began springing up with increasing regularity. As of 2015, the Chicago area boasted almost 60 microbreweries, almost 40 brewpubs, three large and two regional breweries – with most opening in the past seven years. Nationally, craft breweries number more than 4,000, producing more than 600,000 barrels of beer per year.
Chicago, by the way, has long served as a training ground in this area; the city is home to The Siebel Institute of Technology and World Brewing Academy, an institution of higher learning that has been promoting "the progress of the industries based on fermentation" and turning out "brewing technologists" since 1868. (Fun fact: its founder, Dr. John Siebel, mercifully passed away just days before Prohibition went into effect in 1919 – just as well, as it's likely he would not have appreciated the non-alcoholic "cereal beer" to which frustrated brewers were relegated as they struggled to stay in business during that "dry" time.)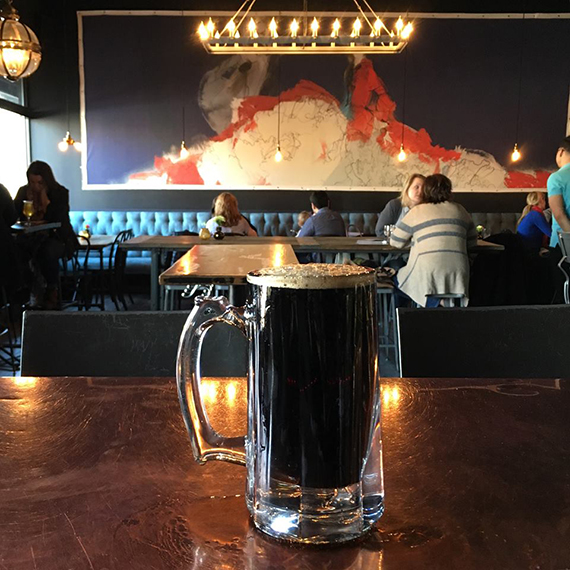 Little Bad Wolf's Not Your Father's
So, what is a microbrewery, and how does that differ from a brewpub or other kinds of breweries? According to the Brewers Association:
A microbrewery is defined as an outlet that produces less than 15,000 barrels of beer annually, with 75 percent of its beer sold off-site, either from brewer to wholesaler to retailer to consumer; brewer as wholesaler selling to retailer to consumer; or directly to the consumer.
A brewpub is a restaurant-brewery that sells 25 percent or more of its beer on-site, either in the restaurant and "to go," or distributed to off-site accounts.
A contract brewing company is a business (it can be a brewery) that hires another brewery to produce its beer, or additional beer.
A regional craft brewery is defined as an independent regional brewery with a majority of volume in "traditional" or "innovative" beers.
For the true craft beer enthusiast in Chicago who wants to expand his or her horizons beyond what is available at their local liquor store, brewpub, or tavern, there are several upcoming beer-tasting festivals around town, including the annual BeerHoptacular (billed as "Chicago's original craft beer festival") and The Festival of Barrel Aged Beers, as well as a traveling exhibition at the Harold Washington Library Center – Beer Chicago: The Refreshing History (a creation of the Elmhurst History Museum), which includes profiles of Chicago breweries past and present, vintage artifacts and signage from brews made throughout history, and even a "science of beer-making" hands-on activity station. The exhibition will be there through January 8.
So, whether your preference runs to Ales, Lagers, Pilsners, Bocks, Stouts, Imperials, Porters, Lambics, Hybrids, or even gluten-free, in a wide variety of styles (pale, amber, dark, sweet, sour, bitter, malty, hoppy, fruity, spicy, or just plain funky), imported from Germany, Belgium, England, Austria, Scotland, Eastern Europe, India…or made right here in Chicago, there is something for every taste, and the perfect food to go with it. So, belly up to the bar and take part in a venerable and fun Chicago tradition: try a craft beer. (Responsibly, of course.)