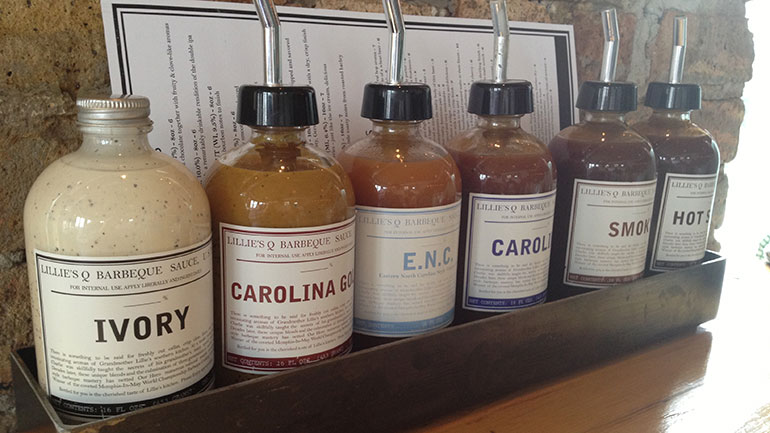 Summer is BBQ season, and there's no better time to dig into plates of smoky meat. Whether you want to make the 'cue at home or go out to one of the many BBQ joints in the city, here's one new-to-us type of BBQ to check out – Alabama white. The sauce, traditionally made with mayonnaise, cider vinegar, lemon juice, and spices, is an acidic blend that's best suited to chicken. The sauce, created by Bob Gibson in the 1920s in Decatur, Alabama, isn't too common, but two restaurants in Chicago are serving it. Here's where to try Alabama white in Chicago – or at home.
Chef Charlie McKenna's newly-reopened Lillie's Q (which had closed due to a fire) offers an array of sauces for its meats, including Ivory, which is a blend of mayonnaise, apple cider, vinegar, lime juice, and spices. The sauce, which has strong black pepper notes, pairs best with chicken or as a fry sauce. You can also buy a bottle to take home for summer BBQs.
The new Sweet Baby Ray's in Wrigleyville offers Alabama Smoked Chicken, which is a whole smoked chicken, topped with seasonings and then dipped in White Gold sauce. Ask for some sauce on the side too, so you can add extra to the bird.
Lillie's Q
1856 West North Avenue, Chicago
(773) 772-5500
Website
Sweet Baby Ray's
3478 North Clark Street, Chicago
(773) 975-7427
Website