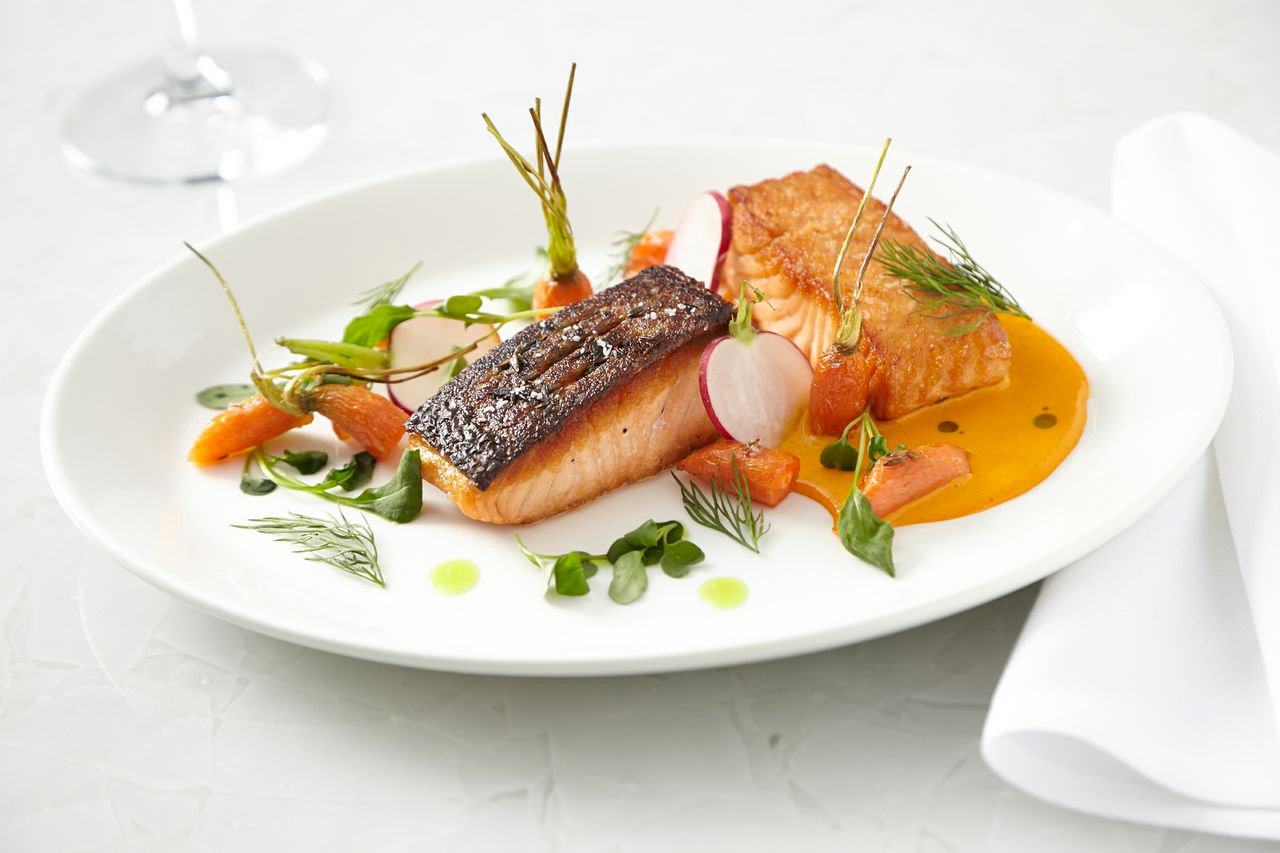 Fashion and food are two of the world's most amorous artistic mediums, but so rarely do the two worlds intersect, aside from the occasional Lady Gaga red carpet appearance. Forming a new synergy of food and fashion is Sophie's, a glistening addition to the Magnificent Mile that seamlessly bridges the gap between fashion and food via a space befitting a runway and dishes as alluring as haute couture.
Sophie's at Saks Fifth Avenue is a new endeavor from Fifth Dining, located on the 7th floor of Saks on Michigan Avenue. The restaurant draws its name from Sophie Gimbel, a Saks fashion icon for nearly 40 years. Rooted in sophisticated (or rather, Sophiesticated) American cuisine, Sophie's kitchen reaches to far-flung portions of the globe for inspiration. Executive chef Ron Aleman runs the day-to-day, adjoined by dexterous general manager Michael Gabbud, with the aid of Sophie's corporate executive chef Alexandro Reyes.
Seeing as Gimbel was a fashion icon with a penchant for gardening and cooking, the woman serves as the ideal influence for a restaurant tucked inside Saks Fifth Avenue. Just as Gimbel worked with her own food while looking glamorous, diners at Sophie's can bask in the aura of fashion while enjoying Scottish salmon with cumin-scented carrots, salt-crusted beets with Gorgonzola, and burgers with fries and sriracha ketchup. Seasonal cocktails, handmade sodas, and a thoughtful wine program comprise the enticing beverage list.
The space itself is as ravishing as a Milan fashion show, thanks largely to architect Andre Kikoski. The award-winning restaurant designer hit the nail on the head with the vision for luxury, elegance, and chic, curating a space as lovely as the stunning views of Michigan Avenue.
Sophie's
700 N. Michigan Avenue 7th Floor, Chicago
(312) 525-3400
Website