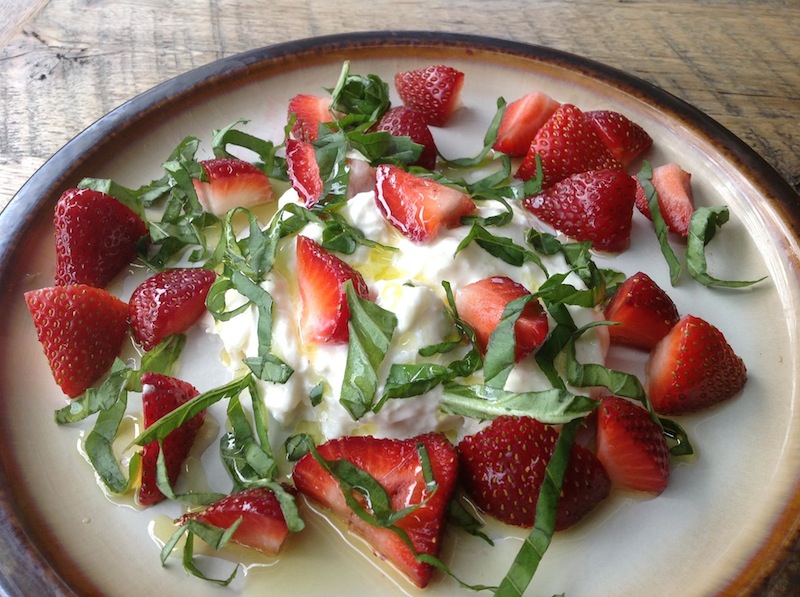 The changes keep coming in the West Loop – the area continues to add restaurants, bring in new bartenders, and perhaps most importantly, now there's gelato on an already great menu. Here's what's new.
West Loop Salumi just opened on Randolph Street. It's the first USDA-certified salumeria in Chicago, and it's currently open for wholesale and online sales. It opens its retail store in a couple weeks, and you'll be able to find its salami and other cured meats at Half Acre Brewery, Provenance Food and Wine, and other restaurants and shops.
J.P. Graziano has added gelato to its Italian lineup. A collaboration between Jim Graziano and Baume & Brix chef Ben Roche, the gelato is light, airy, and comes in flavors like pistachio, blood orange, tomato, and other flavors. The Italian grocery and sub shop has also added new sandwiches and salads – like the strawberry, burrata, basil, and extra virgin olive oil salad – to its menu for the summer.
At Blackbird, mixologist Lynn House has left to take a job with PAMA Pomegranate Liqueur, and Kyle Davidson, who recently worked at Publican Quality Meats, is now behind the stick. Over at Sepia, Josh Pearson left, and Griffin Elliott has taken over. Elliott's new cocktail menu includes the Mutual Feeling, with gin, Gran Classico, and pineapple-lime and spins on classics.
West Loop Salumi
1111 W Randolph St‎reet, Chicago
(312) 255-7004
Website
J.P. Graziano
901 West Randolph Street, Chicago
(312) 666-4587
Website
Blackbird
619 West Randolph Street, Chicago
(312) 715-0708
Website
Sepia
123 North Jefferson Street, Chicago
(312) 441-1920
Website