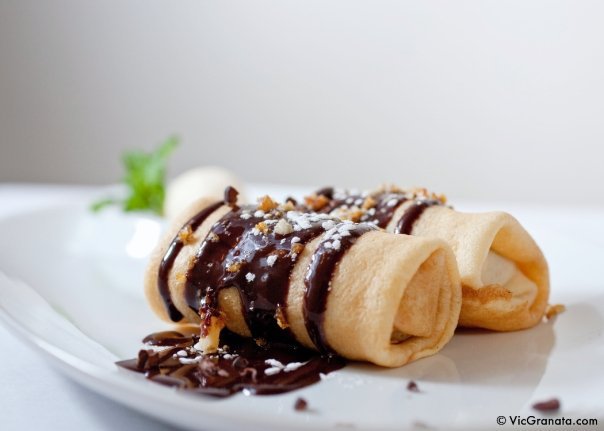 People who love to eat Mexican and French food will love to check out Mexique. The restaurant resides in the Noble Square neighborhood, and is owned and operated by Chef Carlos Gaytan. Chef Carlos takes the traditional French techniques and give it his own twist with an artist blend of flavors and textures.
My favorite lunch dish there is the fish tacos. Made with tilapia and a delicious slaw top with a Chipotle Aioli and black moledo batter. For the dinner menu I really enjoy the Tartara De Carne, with caper Guacamole and topped with a perfectly poached egg. Their desserts are lovely too; I recommend the enchiladas which are crepes filled with chocolate ganache and topped with Anglais vanilla bean ice-cream.
Everything Chef Carlos makes in his kitchen seems to be magic in your mouth. He has this great talent for knowing what foods go together and how to make the plates look artistic and worth your time and money. I believe he puts his heart into his food, and it shows in everything from the fine decor of the restaurant to the dishes he creates on the plate.
I know people who have dined here feel they have had a great dining experience. I would strongly recommend this restaurant if you would like to try some French and Mexican food that blend together so smoothly that it will leave you wanting to return and bring some friends. If I had to sum it up it a few words it would be this. Mexique is fancy French Mexican with a flare.
Mexique is located at 1529 W Chicago Ave, Chicago, Il 60622.
To contact the restaurant call (312) 850-0288 or visit their website http://www.mexiquechicago.com.