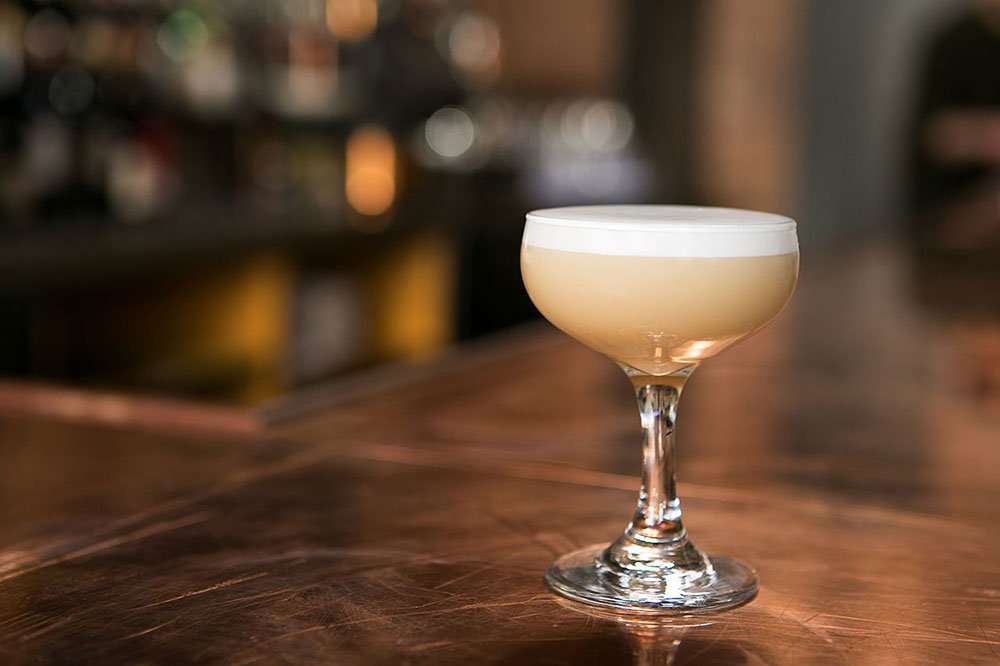 Two new barkeeps are shaking things up in River North, both looking to offbeat sources for cocktail inspiration. Fresh off a stint in Austin, Michael Simon returns to Chicago and lands behind the bar at Sumi Robata Bar's subterranean Charcoal Bar, while nearby at Kinmont, Jason Brown leads the charge on the sustainable seafood restaurant's beverage program.
Closed for several months, Charcoal Bar re-emerged recently with Simon at the helm. The diminutive space, accessed via an elevator behind the host stand at Sumi Robata Bar, is dark, dim, and cozy, pretty much what you'd expect of a place named Charcoal Bar. Behind the tiny bar, Simon whips up masterful cocktail creations with the precision of a culinary ninja, utilizing a saw-like ice knife to cut meticulous morsels of ice for each drink. The menu is as small as the space, currently comprised of five drinks for winter, each one with a name inspired by Game of Thrones. For example, The Gold Price features rye whiskey, dry vermouth, roasted pineapple, and Yellow Chartreuse; the Red Wedding contains Jamaican rums, port wine, Swedish punsch, lemon, and bourbon barrel-aged chai orgeat syrup; and The Kingslayer combines barrel-aged gin with Herdonistic vermouth, Gran Classico, and Laphroaig rinsed ice.
At the newly opened Kinmont, Brown derives inspiration from political figures, historical events, and other notable destinations and ideas for his cocktails. When was the last time you sipped a cocktail named after a falcon native to the island of Madeira? Previously of Fat Rice, Brown uses cocktails as a medium for storytelling and insight, such as the aforementioned falcon-inspired drink, the Barbary Falcon. Made appropriately with Madeira, the drink also utilizes bourbon, drambuie, and egg whites. The Bridgetown Milano is a libation named dually after the capital of Barbados, where Falernum hails, and Milan, the home of Fernet Branca. Naturally, the drink contains Fernet Branca and Falernum, along with Woodford Reserve Bourbon and Cinzano sweet vermouth. Tom Collins' and Hemingway Daiquiris are of course present and accounted for, along with a drink named Jack Rose, a rosy applejack drink featuring lime and grenadine.
Charcoal Bar
702 N. Wells Street, Chicago
(312) 988-7864
Website
Kinmont
419 W. Superior Street, Chicago
(312) 915-0011
Website