Check out host finalist Tommy Walton. Watch an out-take from his studio audition: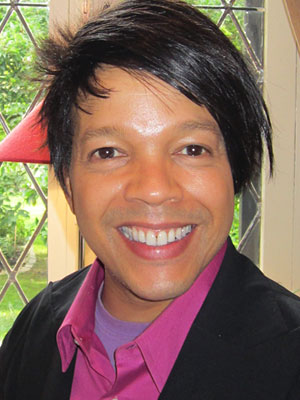 Tommy Walton
Fashion Design Teacher at SAIC
Why are you the best host for Check, Please!?
In 15 years as a Fashion Design teacher at SAIC, I've been able to fine tune my technique in engaging, and transfixing, my hyper-sophisticated students with a charismatic, quick-witted, razor-tongued point of view. I maintain an open forum for communicating ideas in a hip, fun, fast-paced conversational environment, and am comfortable as the facilitator and moderator for discussion, and sharing information. This unique combination of an extensive knowledge of the food and beverage industry, a life-long passionate love affair with Chicago's dining scene, and my likeable "media-genic" personality, makes me an ideal multi-faceted candidate for the challenging role of host and "face" of Check, Please!