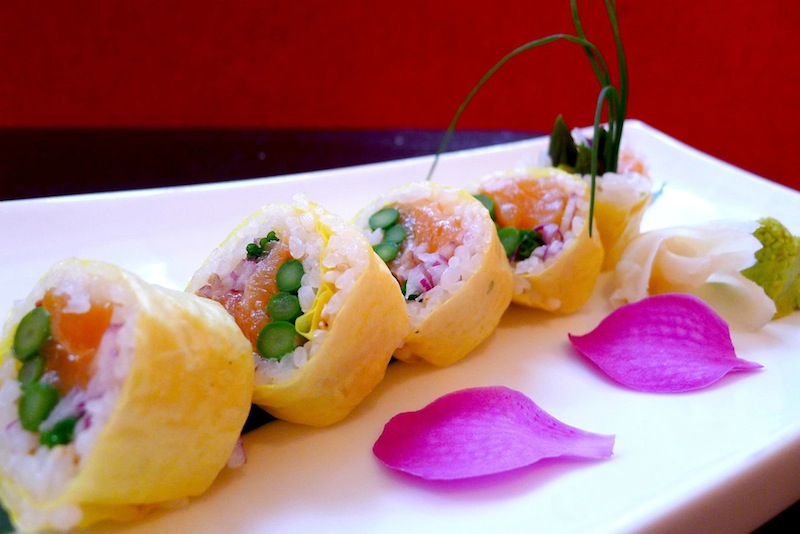 If your knowledge of sake is that it's served warm or is something you drop into a beer, think again. An upcoming dinner series at Sushisamba Rio aims to educate diners on the wide variety of sakes that are being made across Japan. The eight course meals explore the culinary offerings from four regions in Japan, and the sake pairings for each dish also hail from different regions, so you'll taste the differences between various fermented rice beverages.
The dinners will each focus on food from a different region. The January 18 dinner focuses on Hiroshima, the January 25 dinner on Akita, the February 1 dinner on Nagano, and the February 8 dinner on Nigata. The menus will vary each week, but sample dishes include grilled black cod, octopus sashimi with sweet vinegar and cucumber salad, and an assortment of nigiri.
The entertainment won't just be on the plate – the night kicks off with kagami-biraki, a traditional sake cask breaking ceremony. The lid of the barrel is broken with a mallet, and the ceremony is said to bring good fortune to everyone who participates. The restaurant's sushi chef will demonstrate how to carve a whole fish, and a traditional tea ceremony closes the evening.
Sushisamba Rio
504 North Wells Street
Chicago, IL 60654
(312) 595-2300
Website