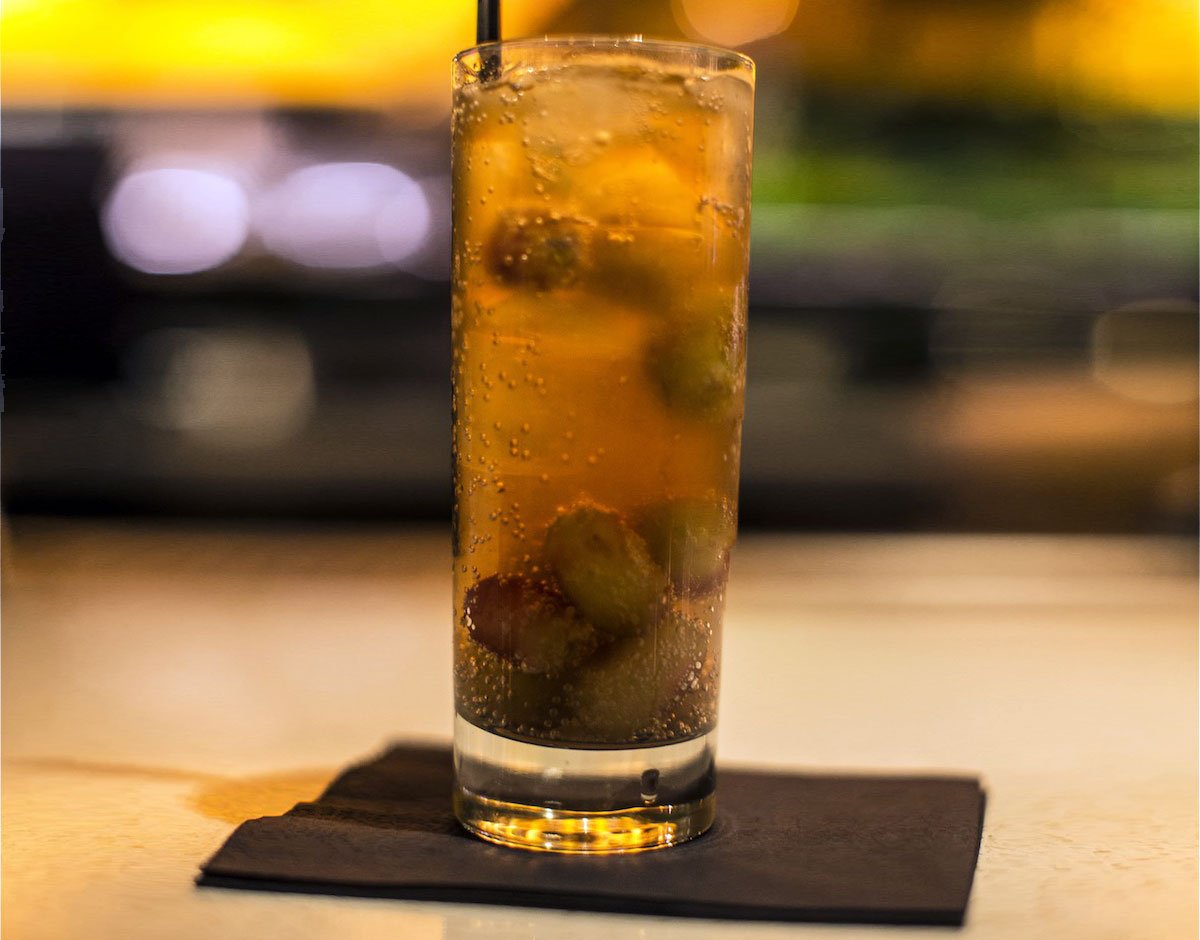 New Year's Eve always brings up the same question: stay in or head out? If you opt for the warmth of your couch, pop by City Provisions, Provenance Food and Wine, or Pastoral to stock up on local bubbly, cheeses, meats, and other treats to deliciously toast the New Year. But if you're committed to dressing up and hitting the town, here are what Chicago restaurants have cooking:
Bistronomic offers two different seatings (5:00 pm or 7:45 pm) for a French chef's table with wine pairings. Dishes include smoked salmon terrine, beef tenderloin Rossini, and profiteroles with nutella sauce.
Decachannels Gatsby-eqsue decadence at an 8:30 pm dinner. While a live band plays, you can go to town on a caviar bar, charcuterie, lobster thermidor, a bison roast, and other dishes, plus toast with a glass of Dom Perignon champagne.
Takashi celebrates its fifth anniversary (and 2013, of course), with seven- or nine-course tasting menus. Expect stunningly plated Japanese and French-inspired dishes like yellowtail crudo and white shrimp tartare, roasted venison with butternut squash flan, and an egg and apple galette.
Didn't get to hit up DMK Burger Bar for all their specialty burgers this year? Good news: score tickets to the Lakeview and Lombard locations, where they'll be passing platters of the date burger with date jam, goat cheese, and prosciutto; the Caesar burger, a chicken patty with parmesan and sun-dried tomato, romaine, Caesar dressing, lemony onions; parmesan fries; marshmallow milkshakes; and other treats. The night includes an open bar from 9:00 pm to 2:00 am.
Girl and the Goat may be hard to get into for dinner, but tickets are still available for the restaurant's New Year's bash. Expect food stations with a variety of bites by Chef Stephanie Izard, an open bar with beer, cocktails, and wine, and a dance floor with music till 1:30 am.
Bar Toma offers good luck in the New Year by serving a special dish of crispy braised Becker Lane Berkshire pork jowls with Castelluccian lentils, guanciale, and Nichols Farm baby mustard greens. There will also be a prosecco bar with a variety of sparklers from all over Italy.
At Baume & Brix, the most decadent feast imaginable includes caviar, lobster, foie gras, oysters, truffles, filet, chocolate… all with a twist. Seatings are at 6:00 or 8:30 pm and include optional wine pairings.
Can't decide which Bill Kim restaurant to hit? At bellyQ, all of his dishes will be available under one roof. Get noodles and dumplings from Urban Belly and Korean/Puerto Rican dishes from Belly Shack, plus pizza, desserts, and sake.
Storefront Company in Wicker Park offers two seatings with dishes like ravioli with a hen egg, oysters with apple and pork belly, lamb with spaghetti squash, and passion fruit cheesecake. The first seating is a four-course menu available between 6:30 and 7:00 pm, but if you opt for the second seating, between 9:00 and 10:00 pm, the menu is six courses and includes a reception with cocktails like the Apple, made with Journeyman rum, cider, black walnut bitters, lime, and egg white.
Ceres' Table offers three or five course tasting menus, with dishes like Jonah crab salad with American caviar, Maine lobster ravioli, and grilled filet mignon and day boat scallop.
Skip the champagne and go for the hops! Watershed is hosting a beer dinner with five courses and six beers. Dishes include porcini papardelle with lobster, mushrooms, and truffles, which is paired with Two Brothers Heavier Handed Imperial IPA.
At Hearty, dig into a four-course prix fixe menu with boar sausage in a mustard thyme popover (an adult take on pigs in a blanket), deviled eggs stuffed with caviar, a sazerac crème brûlée, and cocktails from their new cocktail book.
Make a reservation at Avec, where you'll get favorites like bacon-wrapped dates, fisherman's stew, roasted pork shoulder, and ricotta fruitcake. The restaurant doesn't usually take reservations, so jump on it.
Finally, secure good luck in 2013 by heading to Mercadito for the Spanish and Mexican tradition of eating 12 grapes at the stroke of midnight on New Year's Eve. Those grapes come soaked in booze as part of the Los 12 Uvas, made with blanco tequila, white verjus, elderflower cinnamon syrup, lime, cava, and 12 frozen seedless red grapes.
City Provisions
1818 West Wilson Avenue, Chicago
(773) 293-2489
Website
Provenance Food and Wine
2528 North California Avenue, Chicago
(773) 384-0699
2312 West Leland Avenue, Chicago
(773) 784-2314
Website
Pastoral
Various Locations
Website
Bistronomic
840 North Wabash Avenue, Chicago
(312) 944-8400
Website
Deca
160 East Pearson Street, Chicago
(312) 573-5160
Website
Takashi
1952 North Damen Avenue, Chicago
(773) 772-6170
Website
DMK Burger Bar
2954 North Sheffield Avenue, Chicago
(773) 360-8686
2370 Fountain Square Drive, Lombard
(630) 705-9020
Website
Girl and the Goat
809 West Randolph Street, Chicago
(312) 492-6262
Website
Bar Toma
110 East Pearson Street, Chicago
(312) 266-3110
Website
Baume & Brix
351 West Hubbard Street, Chicago
(312) 321-0351
Website
BellyQ
1400 West Randolph Street, Chicago, IL 60607
(312) 563-1010
Website
Storefront Company
1941 West North Avenue, Chicago
(773) 661-2609
Website
Ceres' Table
4882 North Clark Street, Chicago
(773) 878-4882
Website
Watershed
601 North State Street, Chicago
(312) 266-4932
Website
Hearty
3819 North Broadway, Chicago
(773) 244-9866
Website
Avec
615 West Randolph Street, Chicago
(312) 377-2002
Website
Mercadito
108 West Kinzie Street, Chicago
(312) 329-9555
Website