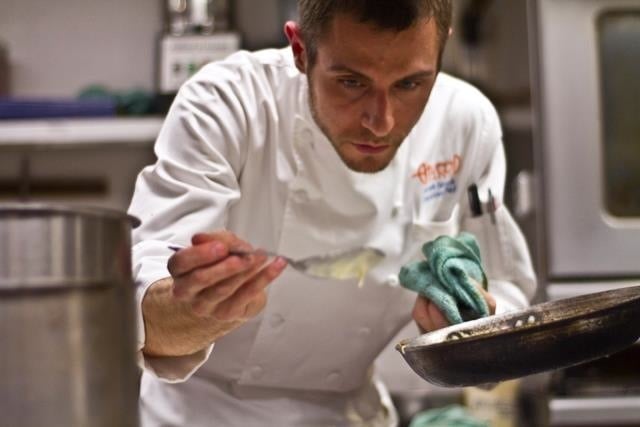 You know to tackle leftover turkey by building a stuffing-cranberry-turkey sandwich, but how about those other dishes? Chef Derek Simcik of Atwood Café shared a recipe with us for how to turn your leftovers into something truly delicious.
Candied Yam Bread Pudding

Ingredients:

4 fl. oz. brandy
2 oz. unsalted butter, melted
24 oz. old bread (sourdough or dinner rolls from the dinner the night before)
8-10 oz. leftover candied yams (or more depending on how intense of a flavor you want)
2 qt. heavy cream
6 eggs
10 oz. granulated sugar
1 fl. oz. vanilla extract

Directions:

Use a portion of the butter to thoroughly coat a 2-inch deep hotel pan. Reserve remaining butter.
Tear the bread into chunks and place in a large bowl. Pour the cream over the bread and set aside until soft.
Beat the eggs and sugar until smooth and thick. Add the vanilla, the remaining melted butter, and brandy.
Toss the egg mixture with bread and yams, gently to blend. Pour into hotel pan and bake at 350 until browned and almost set, approximately 45 minutes.
Serve warm with a bourbon, caramel or a sauce of your choice.