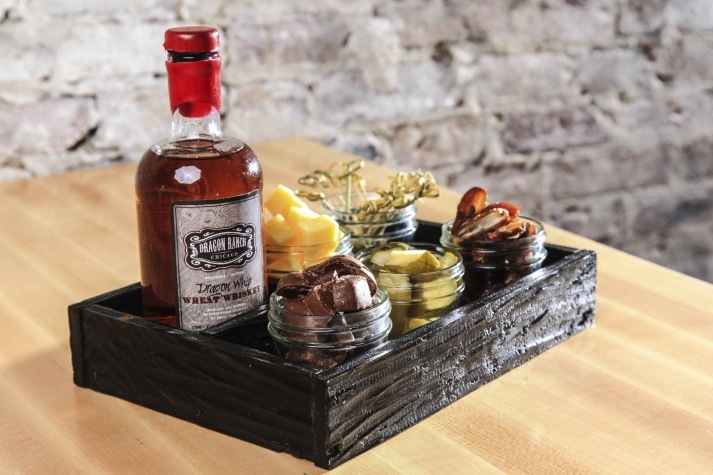 The days of boring PB & J and apples tucked into your superhero lunchbox are long gone, but that doesn't mean you can't get a great boxed lunch – enter the much more adult bento box. Here are some new boxes around town.
At Sepia, Chef Andrew Zimmerman offers the Pinto Box, named for designer Maria Pinto, whose store used to be next to the restaurant. The three-course lunch box has a changing menu but has included dishes such as roasted beet, radish and blue cheese salad, pasta with tuna confit and olives, and cookies.
The new Arami Go, an offshoot of West Town's Arami, recently opened in Streeterville. The build-your-own bento box deal lets you choose a main dish, such as slow-roasted pork belly or spicy tuna tartare, rice or soba noodles, miso grilled vegetables like sprouts or sweet potatoes, and edamame.
We've also mentioned the new Bento Brunch at Slurping Turtle, which allows you to build-your-own box each Sunday. Choose items like chicken yakitori skewers, vegetable tempura, and sashimi.
For a different type of bento, Dragon Ranch Moonshine & BBQ offers whiskey bento boxes. Choose a 375 ml bottle, like Knob Creek, Maker's Mark, or Hudson Baby Bourbon, and it will come in a box with pickles, cheese, chocolate, and other bites.
Dragon Ranch Moonshine & BBQ
441 North Clark Street
Chicago, IL 60654
(312) 955-1900
Website
Slurping Turtle
116 West Hubbard Street
Chicago, IL 60654
(312) 464-0466
Website
Arami Go
203 East Ohio Street
Chicago, Illinois 60611
(312) 245-3003
Website
Sepia
123 North Jefferson Street
Chicago, IL 60661
(312) 441-1920
Website