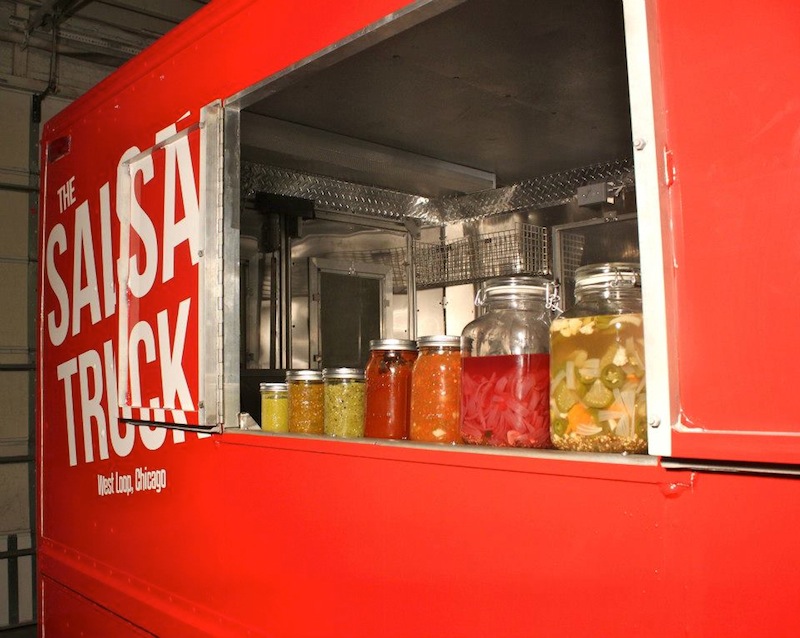 The Taste of Chicago has seen a lot of changes recently – the event was shortened to five days last year, there are fewer vendors now than in years past, and Check, Please! curated the popup restaurant selections. The latest change adds something brand new to the festival: food trucks. The Taste runs July 10-14 this year, and the trucks will be parked east of the lawn seating area in Grant Park. The trucks will take the same food and beverage tickets as the rest of the booths, and each will sell three or four full-size items and two smaller portions.
The old Phoebe's space in East Lakeview has a new tenant – Esencia Urban Kitchen. The airy space has light woods, bright orange seats, and lots of light, plus a Mexican menu. The BYOB restaurant soft opens on April 19 and will serve breakfast, brunch, lunch, and dinner. Look for dishes like a poblano benedict and chorizo hash.
Good news for Thai lovers: North Center favorite Sticky Rice is headed to Bucktown. The restaurant, which offers Northern Thai cuisine like nam prik num and khao soi, will be opening at 1746 N. Western Avenue in July.
The Ohio House Coffee Shop is closing at the end of the month and will be replaced by a chain restaurant. The small diner is attached to a motel of the same name, and has been in business for more than 50 years. Head in now while you still can!
Esencia Urban Kitchen
3351 N Broadway Street, Chicago
(773) 472-8553
Website
Sticky Rice
4018 North Western Avenue
1746 N. Western Avenue, Chicago
(773) 588-0133
Website
Ohio House Coffee Shop
600 North LaSalle Boulevard, Chicago
(312) 751-2038
Website