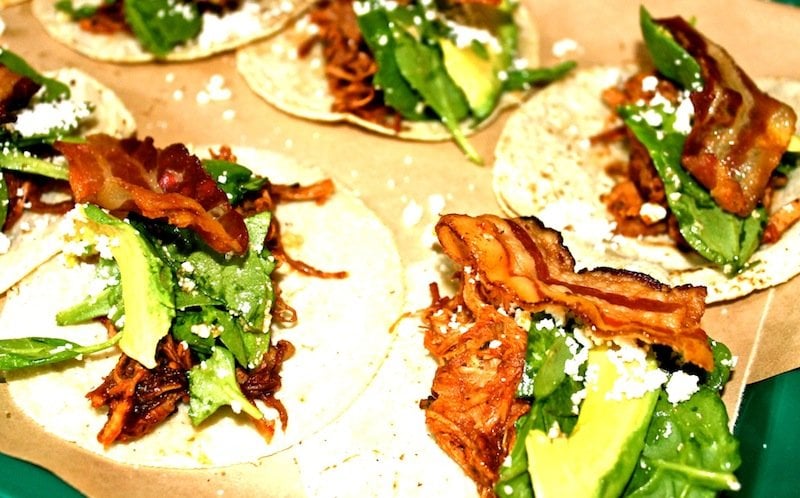 Spiaggia is launching a new pasta tasting menu that will change with the seasons and explore different types of the classic dish. First up is a six course filled pasta menu. In April, the menu changes to Italian-American classics and July switches to seafood-based coastal pasta dishes. Grub Street Chicago has a slideshow of the first menu, which you can see here.
Chef collaborations continue to be hot, and if you head to Antique Taco this month, you can try NoMI Kitchen executive chef Ryan LaRoche's taco. Sales of the taco, made with Nueske's bacon confit, pickled jalapeno, guajillo sour cream, and frijoles negro benefit Imerman Angels, which pairs cancer fighters and survivors.
Still need Mardi Gras plans? Henri and Bar Deville have teamed up to offer a cocktail focused event. The Fat Tuesday dinner, held on the day itself, is hosted by The Gage's Thomas Mooneyham, Henri's Clint Rogers, and Bar Deville's Brad Bolt. They'll craft five cocktails, and then the kitchen will create dishes to pair with them.
Spiaggia
980 North Michigan Avenue, Chicago
(312) 280-3300
Website

Antique Taco
1360 North Milwaukee Avenue, Chicago
(773) 687-8697
Website

Henri
18 South Michigan Avenue, Chicago
(312) 578-0763
Website