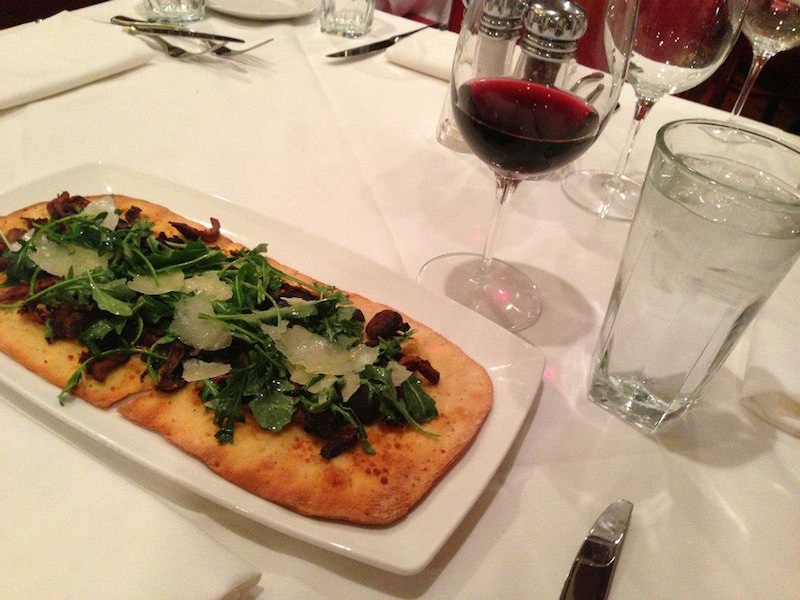 Dining at the bar just got more delicious, since Ada St., Rosebud Prime, and Rosebud Steakhouse recently launched new bar menus. Whether you just want a nibble with your cocktail or a full meal, here's what you can expect when you dine at the bar.
Rosebud Steakhouse and Rosebud Prime
There's a whole slider menu, including mini burgers with cheddar, caramelized onions, and pickles; firecracker shrimp with avocado and watercress; fish and chips with tartar sauce; or poached lobster with fennel, watercress, and mint. You can order them individually, so you can try a couple of different kinds. Or, if you're out with pals, split the mushroom flatbread, which is topped with arugula, shaved Parmesan, and truffle oil.
Ada St.
There's both a new cocktail menu – with sips like a Pimm's Cup and a pisco sour – and a new bar menu. Items include crispy lamb scrumpets with minted malt vinegar, a scallop BLT, and garlic toast with marinated anchovies and crushed tomatoes.
Rosebud Prime
1 South Dearborn Street, Chicago
(312) 384-1900
Website
Rosebud Steakhouse
192 East Walton Street, Chicago
(312) 397-1000
Website
Ada St.
1664 North Ada Street, Chicago
(773) 697-7069
Website