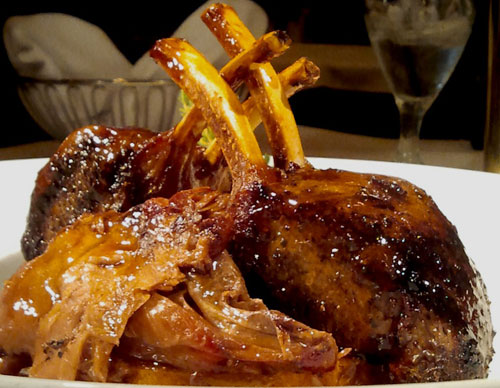 Friday, February 15, 8:00 pm
This week on an all new Check, Please! We've got Union Sushi + Robata Grill, Ay Ay Picante, and Rosewood. Plus, we're still searching for the next host!
If you think you've got what it takes to sit at the head of the table, there's still time to submit your application to be the next Check, Please! host! We're taking applications here until March 1, 2013. On March 15, we'll put the semifinalist round of videos up on our website for you to vote on, and help us pick the finalists! After that, we'll have more official auditions and announce the new host on May 1.
Over 350 Chicagoans have applied so far, and it doesn't seem to be slowing down. Check out some of the cute audition videos we've received so far here, here, and here.
On this week's show we start off at Union Sushi + Barbeque Bar, where they're doing things their own way. Between the fresh grated wasabi, iPad menus, sushi rolled in collard greens, and the 600˚ Robata grill, it's obvious that this isn't your run of the mill sushi joint.
Albany Park is one of the most diverse neighborhoods in the nation, so naturally it's an adventurous eater's dream…with everything from Bosnian to Japanese to Thai to Scandinavian fare, and more. This time, we're stopping in at Peruvian hidden gem, Ay Ay Picante. Our Peruvian guest teaches us about the worldwide influences on the cuisine, and also about the Peruvian Pisco Sours that make you want to go "ay ay!"
Finally, we're getting rosy at Rosewood in Rosemont. It has been there for over 20 years and pretty much defines the term "Classic Chicago Steakhouse" with its dark wood, piano bar, and gigantic chops. Plus, owner Jimmy Mandas takes pride in his establishment and is often found greeting everyone that walks through the door. You could say he likes to meat all his guests and doesn't have beef with anybody.
Enjoy the show!