Friday, January 4, at 8:00 pm
We're back, after a holiday hiatus, with a brand new show featuring three restaurants recommended and reviewed by regular Chicagoans.
The perpetually packed Purple Pig is helmed by chef Jimmy Bannos, Jr. who Food & Wine Magazine just named one of America's Greatest New Cooks. Bannos learned to cook at the elbow of his father, Jimmy Bannos, Sr. at the iconic Heaven on Seven on the seventh floor of the Garland Building on Wabash in the loop. The Pig isn't Creole or Cajun like Heaven on Seven, but as a fourth generation restaurateur, Jimmy Jr. certainly has the restaurant biz in his blood. Watch our behind-the-scenes video interview with Jimmy Bannos, Jr.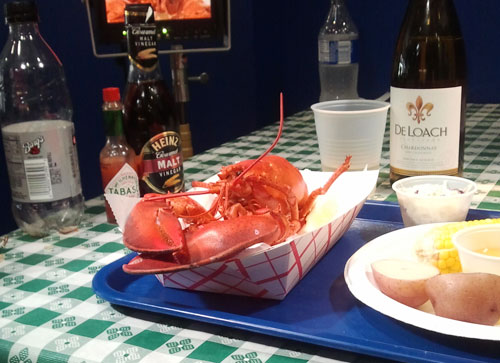 More and more seafood centric spots are opening up around Chicago, but few with the pedigree of brothers Robert & Jeffrey Mazza. They grew up in Boston as a part of the family owned New England Seafood Company and, although the brothers have opened an outpost in Chicago, they still get the fresh catch flown in daily from their store back east. So, if you want to check out some clams, calamari, or "chowda," be sure to tune in on Friday night.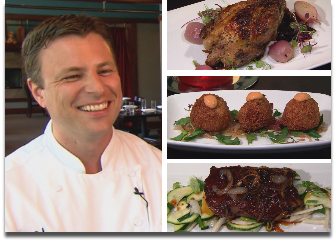 Here at Check, Please!, we try to feature all kinds of places from all around Chicagoland. Big and small, fancy and not. This week, our three guests headed out to the idyllic town of Lake Bluff on the North Shore to see what Inovasi is all about. Waukegan native Chef John Des Rosiers uses local and sustainable farms for his meats, fruits, and vegetables, and has an incredibly devoted following that rave about his eclectic cooking. We'll see if our guest reviewers are all smiles or miles apart.
Enjoy the show!