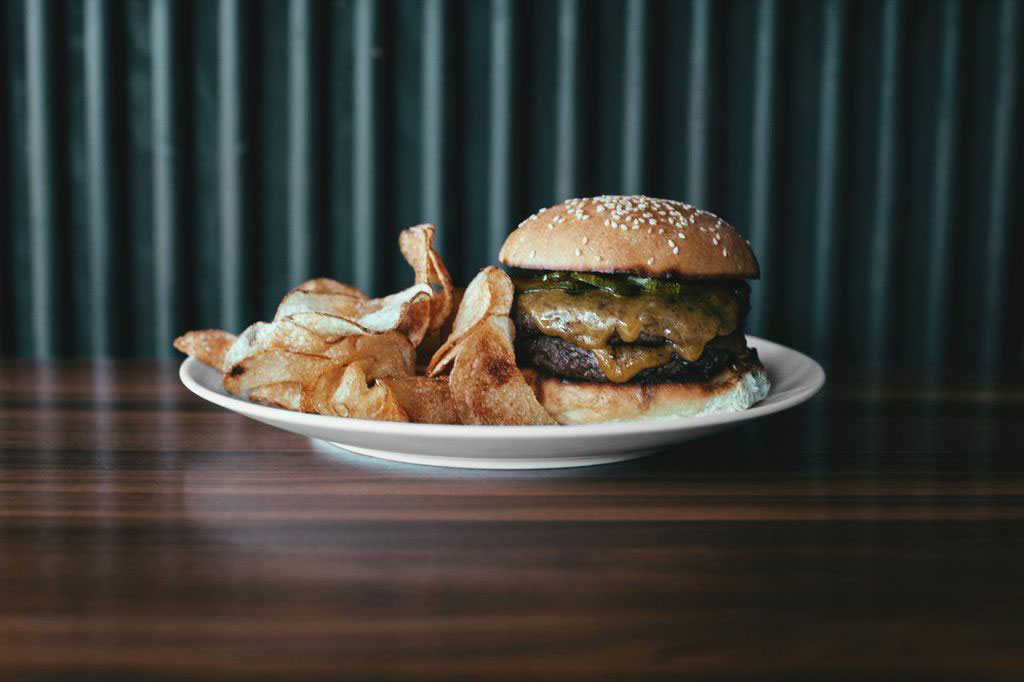 Trenchermen is going meatless with a new weekly vegetarian prix fixe, then swinging the pendulum back in the other direction for burgers and beers on Wednesdays. The farthest thing from a one-trick pony, Trenchermen continues to push the envelope, proving its dexterous affinity for culinary creativity. It's all thanks to executive chef Pat Sheerin, constantly thinking outside the box and coloring outside the lines.
Nowadays, every Monday at Trenchermen comes with a four-course meat-free prix fixe menu. Each weekly degustation is vegetarian and can be made vegan upon request. With the rise in popularity of Meatless Mondays, the vegetarian route was a natural segue for the Trenchermen kitchen, out to prove that delicious, inventive cuisine can exist sans meat. Menus are subject to change on a whim, what with the restaurant's proclivity for seasonality and market-sourcing. Recent menu examples include soybean falafel with date-pine nut chutney, heirloom wheat berries with mapo tofu, squash, and pumpkin seeds, and apple crisp with pumpkin butter, vanilla ice cream, and pecans. Wine pairings are also available.
Once diners have had their fix of vegetarian cuisine on Monday, they can come back and counteract the effects with a burger later in the week. Every Wednesday night is now burger night at Trencherman's bar, wherein the restaurant offers a burger with a beer and some housemade popcorn. These aren't your average bar burgers, though. The outre burgers are conceived by both front and back of house staff at Trenchermen, with a different burger on deck each week. A recent example was a house-ground burger with spicy pimento cheese, green tomatoes, and pickled okra. For the beer, Trenchermen teams up with a different brewery each month to select a specific beer to pair with the burgers. For October, that means beer from Half Acre, an American pale wheat ale called Akari Shogun. Although not part of the burger bargain, the Trench Double Burger is still regularly available for customers.
Trenchermen
2039 W. North Avenue, Chicago
(773) 661-1540
Website