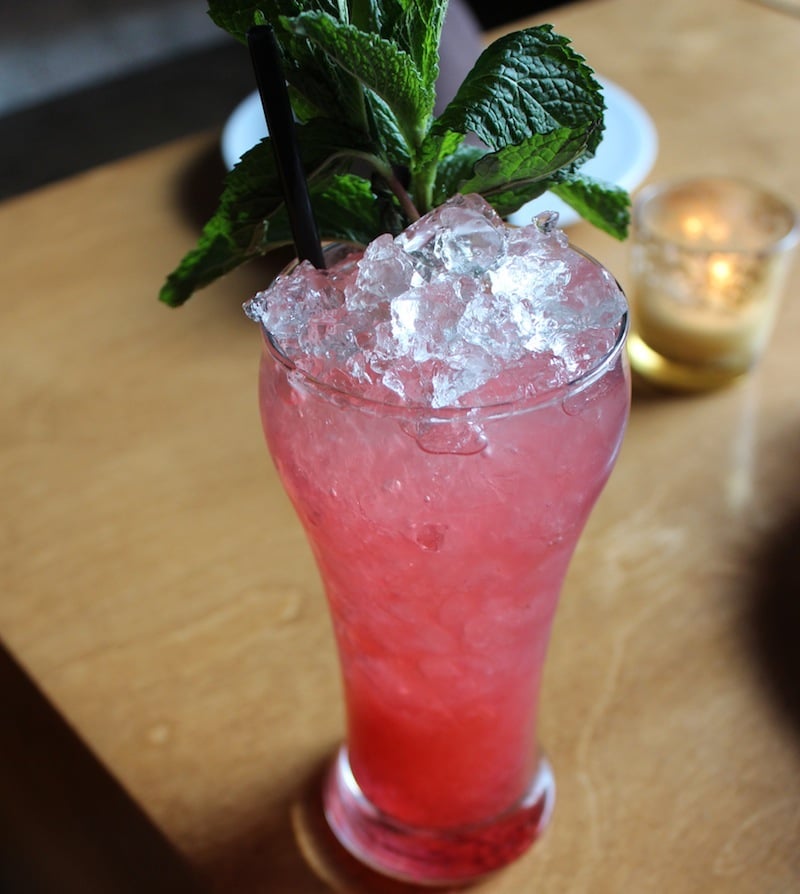 The Kentucky Derby is on Saturday, and whether you want to go out for mint juleps and hot browns or you'd prefer to make a drink at home, we've got options for you.
Traditional: At The Gage, Thomas Mooneyham makes a classic mint julep that's served in a silver cup with mint sprigs. The julep is made with muddled sugar, mint leaves, crushed ice, and Marker's Mark.
Free Snacks: Those mint juleps will make you hungry. Watch the Derby at South Water Kitchen, and if you're wearing a hat, you'll get free deviled eggs topped with bacon, chives, and mustard "caviar." The restaurant will also be raffling off a free dinner for two to the guest with the best hat.
Parties: III Forks is having a rooftop party Saturday from 2:00 to 6:00 pm that includes a Derby hat contest, mint juleps in copper cups, and complimentary Kentucky Fried Chicken Wings and seasonal popcorn. American Junkie is having a party starting at 3:00 pm and will be showing the Derby on the big screen at 5:25 pm. There will be mint juleps and special menu items, and a portion of the julep proceeds will benefit PAWS Chicago.
Kentucky Food: Little Market Brasserie takes the Kentucky theme a step further by offering hot brown sandwiches, open-faced turkey sandwiches with bacon and Mornay sauce, and Derby pie, a chocolate and walnut pie. There will also be prizes if you choose the winning horse.
Stay Home: Ada St. sent us their recipe for Bramble On, a play on the classic mint julep, which is also available at the restaurant. Here it is…
Bramble On

Ingredients:

2 oz. Broker's Gin (or another gin, if you prefer)
0.75 oz. fresh lemon juice
3 teaspoons raspberry jam

Directions:

Shake all these ingredients together in a shaker and strain over ice.
Finish with a healthy bouquet of fresh mint.
Ada St.
1664 North Ada Street, Chicago
(773) 697-7069
Website
The Gage
24 South Michigan Avenue, Chicago
(312) 372-4243
Website
South Water Kitchen
225 North Wabash Avenue, Chicago
(312) 236-9300
Website
III Forks
180 East Benton Place, Chicago
(312) 938-4303
Website
American Junkie
15 West Illinois Street, Chicago
(312) 239-0995
Website
Little Market Brasserie
10 East Delaware Place, Chicago
(312) 640-8141
Website