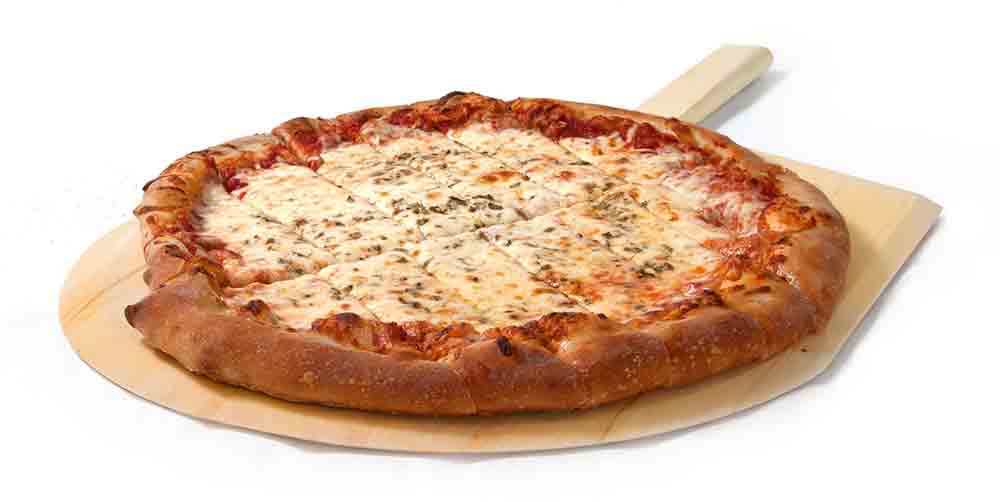 A new menu is on deck at Roots Handmade Pizza, and it's chock full of cheesy, spicy, doughy warmth. Guest chefs, gluten-free pizza, "foldover" sandwiches, and desserts comprise the decadent new offerings, filling up the Quad City-inspired pizzeria's comfort food quota for the season. You don't come to a pizzeria to eat light.
For the Roots Guest Chef Series, executive chef Martin Arellano invites various local chefs to design a specialty pizza to augment the menu. This season's culinary cameos include the likes of Antique Taco's Rick Ortiz, Homestead's Chris Curren, and Lillie's Q's Charlie McKenna. Ortiz adheres to his Mexican roots (pizza pun!) with a taco chili cheese curd pizza bedecked with chorizo chili, Brunkow cheese curds, Chihuahua cheese, Quad Cities mozzarella blend, pickled jalapeños, pickled onions, avocado cream, tortilla strips, black olives, and scallions. Curren revives one of his signature dishes from his Blue 13 days with a new take on lobster pizza, featuring Maine lobster, roasted garlic puree, roasted cipollini onions, and three-month aged Manchego. Barbecue master McKenna gets meaty with his BBQ pulled pork pizza, smoking the pork over peach wood at Lillie's Q and accompanying it with Lillie's Q Hot Smoky BBQ sauce, Quad Cities mozzarella blend, Lillie's Q Carolina Dirt BBQ rub, and coleslaw.
Save room for the rest of Roots' new menu items, including a gluten-free pizza, beer-basted bread sticks, and various foldover sandwiches such as the chicken Caesar sandwich and a Fat Eddie stuffed with salami, Canadian bacon, Quad Cities mozzarella blend, shaved Parmesan, marinara sauce, French dressing, diced red onions, and chopped romaine.
Desserts are not to be missed, something not often said about pizzerias. Pastry chef Chris Teixeria gets crafty with familiar Americana flavors such as butterscotch cheesecake, the West Town Bakery brownie sundae, an adult "secret milkshake" spiked with spiced cookie spread and bourbon, and a blueberry flapjack cake, a breakfast-inspired confection featuring layers of flapjacks striated with maple filling.
Roots Handmade Pizza
1924 W. Chicago Avenue, Chicago
(773) 645-4949
Website