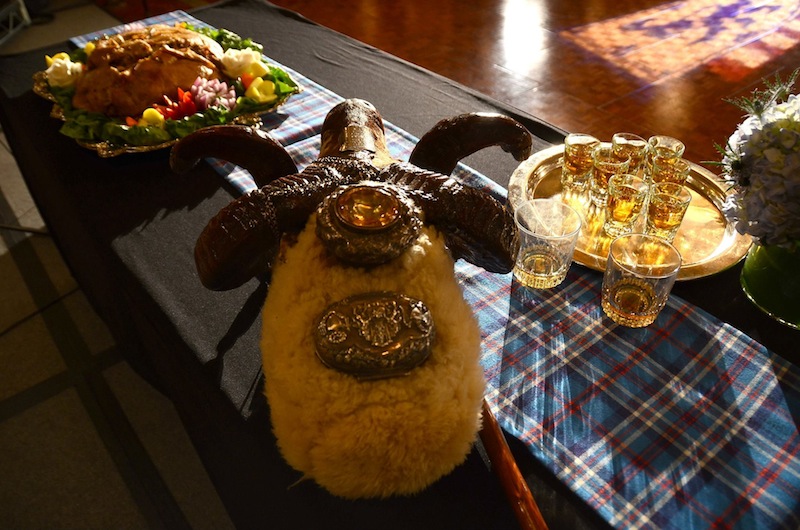 Robert Burns, Scotland's most famous poet, is also famous for his love of haggis. His "Address to a Haggis" declared, "Fair and full is your honest, jolly face, Great chieftain of the sausage race!" Haggis, a traditional dish made of sheep innards stuffed in a sheep's stomach, is the centerpiece of Burns Night suppers, which are usually held on January 25 (Burns' birthday) in Scotland and all over the world.
A typical Burns Night dinner includes haggis accompanied by mashed turnips and potatoes. For drink, Scotch is the best pairing (and some pour Scotch over the haggis), but beer also works. The event isn't all about food –traditional dinners include bagpipes, rounds of toasts, and readings of Burns poems.
In the Chicago area, there are several Burns Night events happening. At the Celtic Knot Pub in Evanston, the dinner will be held on January 23 and includes haggis, Scotch, readings, and a closing round of Auld Lang Syne (Burns wrote the traditional New Year's song). Reservations are recommended.
If you're looking for a bigger bash, the Union League Club of Chicago hosts a Burns Night Supper, held this year on February 9. The event includes drinks, dinner, music, and dancing – and you'll probably want to break out your kilt for this. Tickets and more information are available here.
Or, go low key and throw your own Burns Night celebration. Head to The Duke of Perth, which has an extensive malt list and British dishes – bring along a book of Burns poems to read aloud over dinner.
The Duke of Perth
2913 North Clark Street, Chicago
(773) 477-1741
Website
The Celtic Knot
626 Church Street, Evanston
(847) 864-1679
Website