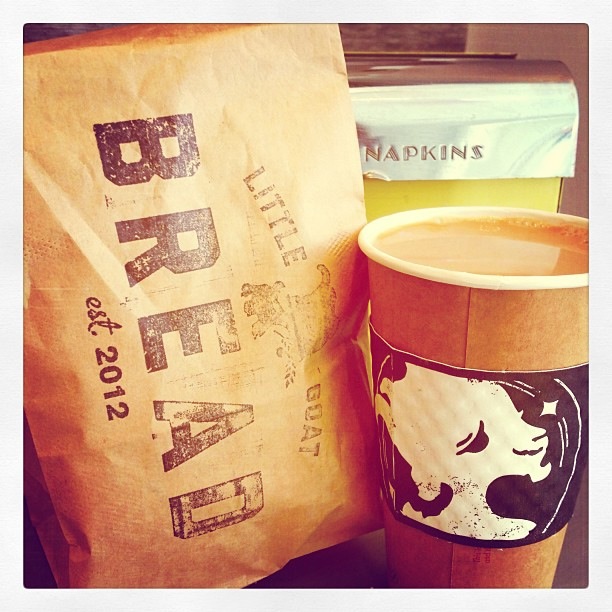 Start the New Year with extra energy by stopping into one of these new spots for coffee. Each is open all day long, which means you'll always be able to sate your caffeine needs.
Little Goat
Stephanie Izard's Little Goat is a new diner in the West Loop with a coffee shop, Little Goat Bread, inside. Grab a bagel, croissant, or other baked good and pair it with a cup of coffee from Stumptown Coffee Roasters. Izard traveled to Colombia earlier this year to learn about where the coffee comes from. It helped inform her menu, which includes lattes, espressos, bottled cold brew, and other coffee-based drinks.
Dollop Coffee and Tea
Dollop's second location opens in Streeterville on January 8 with Metropolis Coffee and espresso drinks. There's WiFi to use while sitting at the coffee bar and on couches, and food items include Hoosier Mama pies, Southport Grocery cupcakes, and lots of other treats.
The Coffee Alley
The Coffee Alley recently opened on Taylor Street in a building that dates to 1887. The café serves La Colombe coffee in "the traditional European style." That means hot and cold specialty coffee drinks, pastries, paninis, and pot pies.
The Coffee Alley
1152 W Taylor Street
Chicago, IL 60607
(773) 663-4567
Website
Dollop
345 E. Ohio St.
Chicago, IL 60611
Website
Little Goat
820 Randolph St.
Chicago, IL 60607
(312) 888-3455
Website