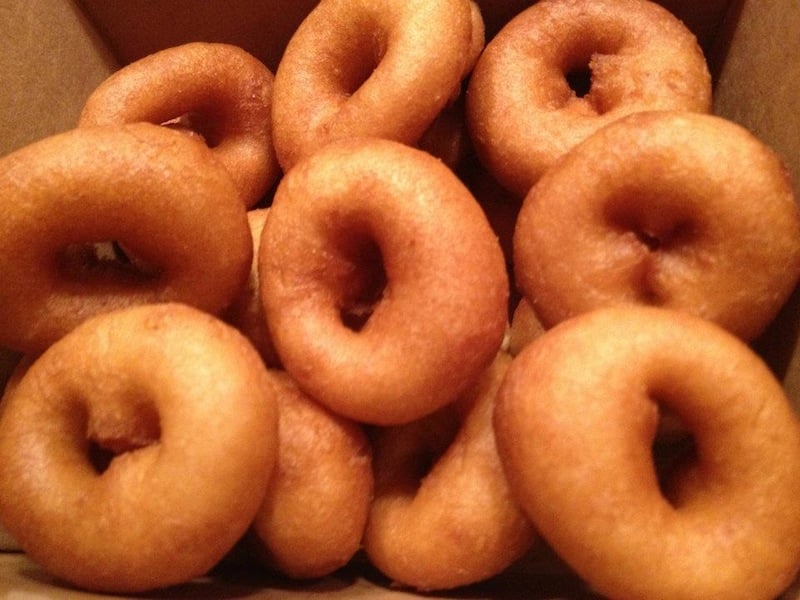 Good news for burger fans – starting Tuesday, Edzo's Lincoln Park location will be open until 8 pm. Previously, the burger spot was only open until 4 pm, which means we have a new dinner spot for burgers, fries, and shakes.
Mornings just got twice as delicious. Last week saw the opening of Firecakes Donuts, headed up by Jonathan Fox. The opening menu features 10 doughnuts, including chocolate iced, buttermilk old-fashioned, honey glazed, and butterscotch praline. You'll also be able to get La Colombe coffee and espresso drinks. Another newcomer is Beavers Coffee + Donuts, which made the leap from food truck to shop at the French Market. Beavers sells mini doughnuts that you can customize with toppings like sugar, sprinkles, and chocolate sauce. On Wednesday, you can try their treats for free – from 7:30 am to 10:30 am, they're giving out free samples of four doughnuts.
Big news on the food truck scene: the first truck received a license to cook onboard. The Salsa Truck, which serves tacos and quesadillas, can now make their dishes onboard the truck. Look for the bright red truck or track them on Twitter at @THESALSATRUCK.
Edzo's
2218 North Lincoln Avenue, Chicago
(773) 697-9909
Website
Firecakes Donuts
68 W. Hubbard Street, Chicago
(312) 329-6500
Website
Beaver's Coffee + Donuts
131 North Clinton Street, Chicago
(312) 575-0306
Website