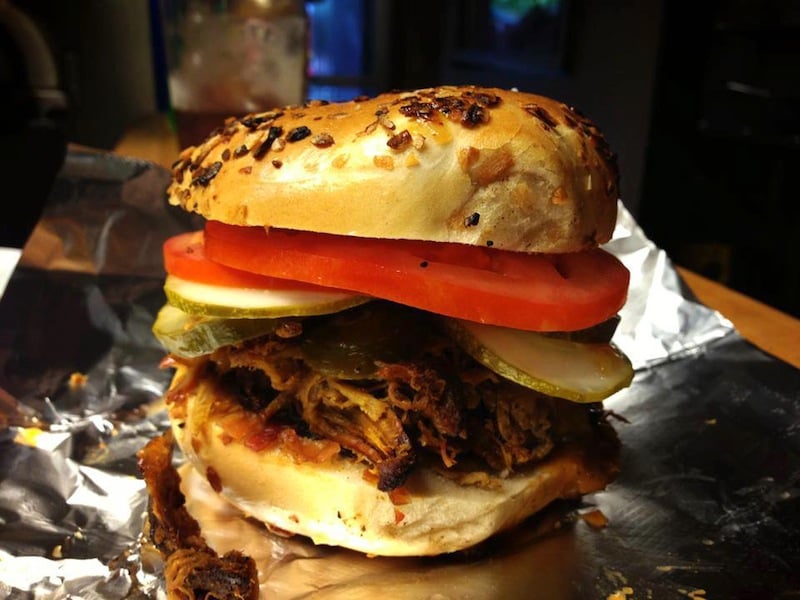 For its fifth anniversary, Ukrainian Village coffee roaster Dark Matter has released the Cherry Bomb Blend, made with triple-processed beans grown in Finca San Jose, Sonsanate, El Salvador. The natural-processed beans add bing cherry flavor, the pulp-natural beans provide dark chocolate notes, and the washed beans add red fruit acidity, making it an ideal summer coffee blend. There are only 500 bags available, 250 online and 250 at Star Lounge. The best part? Five bags have golden tickets, which could net you a free pound of coffee or three-day passes to Pitchfork, where Dark Matter will have a booth.
Great news for Lakeview residents: 10 months after closing due to a fire in the building, Chicago Bagel Authority has reopened its Belmont Avenue location. The restaurant, known for its steamed bagel sandwiches, also offers iced coffee, juices, and other items.
Endear yourself to your coworkers by ordering Glazed and Infused doughnuts for the office. The doughnut shops have begun offering delivery through Grubhub, and you can have a dozen assorted doughnuts, with an apple fritter, old fashioned, chocolate old fashioned, Terry's toffee, coffee glazed, passion fruit pistachio, maple bacon long john, crème brulee, Bismarck, and banana cream cheese flavors at your desk in no time.
Star Lounge
2521 West Chicago Avenue, Chicago
(773) 384-7827
Website
Chicago Bagel Authority
955 West Belmont Avenue, Chicago
(773) 549-1982
Website