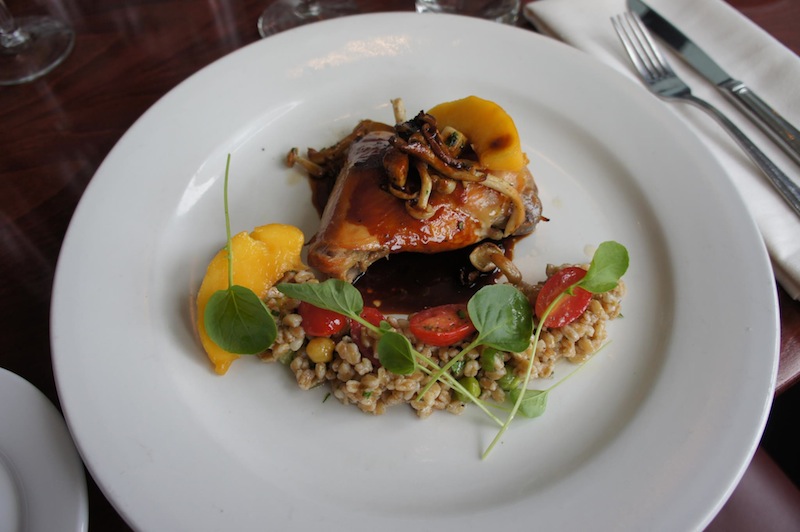 Michelin will announce which restaurants make their 2013 Chicago guide on November 14, but to ease the pain of waiting, they announced the Bib Gourmand winners on November 7. Bib Gourmand winners are restaurants that offer great food on a budget, or where you can have two courses and wine or dessert for $40 a person. There are 64 restaurants in the list, which is up from 56 last year. Here's the list:
Ada St., Ann Sather, Antique Taco, Au Cheval, Avec, Balena, Belly Shack, Bistronomic, The Bristol, Browntrout, Ceres' Table, Chilam Balam, City Tavern, Cumin, deca, De Cero, deCOLORES, Frontera Grill, Gemini Bistro, Gilt Bar, Girl & The Goat, Green Zebra, GT Fish & Oyster, Han 202, Jaipur, Jam, Jin Thai, Kabul House, Kai Zan, Lao Hunan, Lao Sze Chuan, La Petite Folie, Los Nopales, Maison, Marion Street Cheese Market, Maude's Liquor Bar, Mixteco Grill, Nana, Nightwood, Opart Thai House, Owen & Engine, Paramount Room, The Publican, Pump Room, The Purple Pig, Q BBQ, Raj Darbar, Riccardo Trattoria, The Savoy, Sen, Slurping Turtle, Smak-Tak, Smoque BBQ, Sol de Mexico, Spacca Napoli, Storefront Company, Twin Anchors, Untitled, Urban Belly, Urban Union, West Town Tavern, Wood, Xni-Pec de Yucatan, Yolo
Looking for a tasty way to spend your Thursday night? The Florentine is hosting a pasta making class at 5:30 pm. You'll learn from Executive Chef Chris Macchia how to make different types of pasta and tricks that you can bring into your own kitchen. Then you'll sit down to a four-course pasta dinner. The class is $40 and you can make a reservation by calling (312) 660-8866.
The Florentine
151 West Adams Street
Chicago, IL 60603
(312) 660-8866
Website