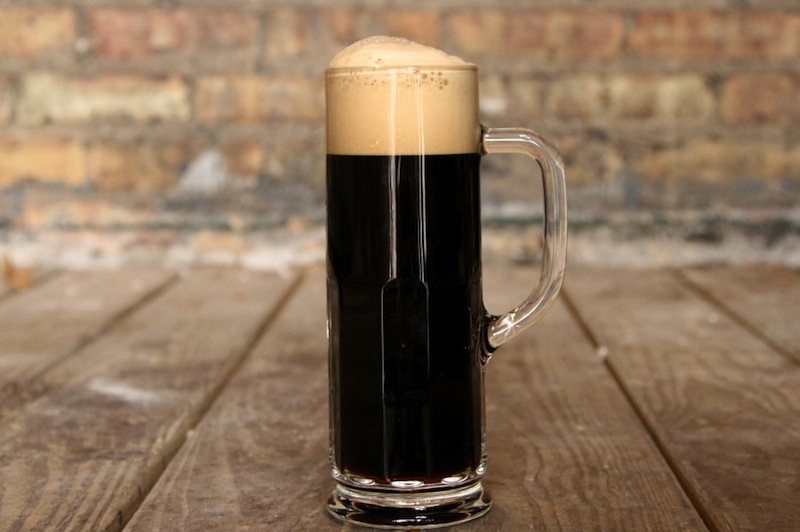 Raise a glass to Tuesday night! There are two beer events happening that are the perfect excuse for local beer drinkers to head out mid-week.
Dryhop Brewery's Lakeview taproom isn't open yet, but you can get a preview of the offerings at Northdown Café and Taproom on Tuesday. Dryhop and Begyle Brewery will be pouring "Johnny Quest Thinks We're Sell-Outs," a black IPA that the two breweries collaborated on. The beer will be tapped at 5 pm, and the brewers will be on hand from 7:00-9:00 pm. Dryhop describes the beer as "very sessionable at 5.3% ABV with a medium body." They use four varieties of hops, Simcoe, Galaxy, Citra, and Cascade, the latter of which is grown in Michigan. As for the taste, Dryhop says that you'll get "a very citrus and floral nose and a beer that finishes with a mild bitterness and toasted malt notes."
Head to Haymarket Pub & Brewery for the launch of Angel's Envy Port Cask aged Acrimonious. The new beer taps at 7:00 pm and Girls Pint Out Chicago, The Association of Beer Vixens, and the Chicago Barley's Angels are hosting a toy drive at the same time. You'll get a free pint if you bring a toy for a child aged 2-12.

Northdown Café and Taproom
3244 North Lincoln Avenue
Chicago, IL 60657
(773) 697-7578
Website
Haymarket Pub & Brewery
737 West Randolph Street
Chicago, IL 60661
(312) 638-0700
Website