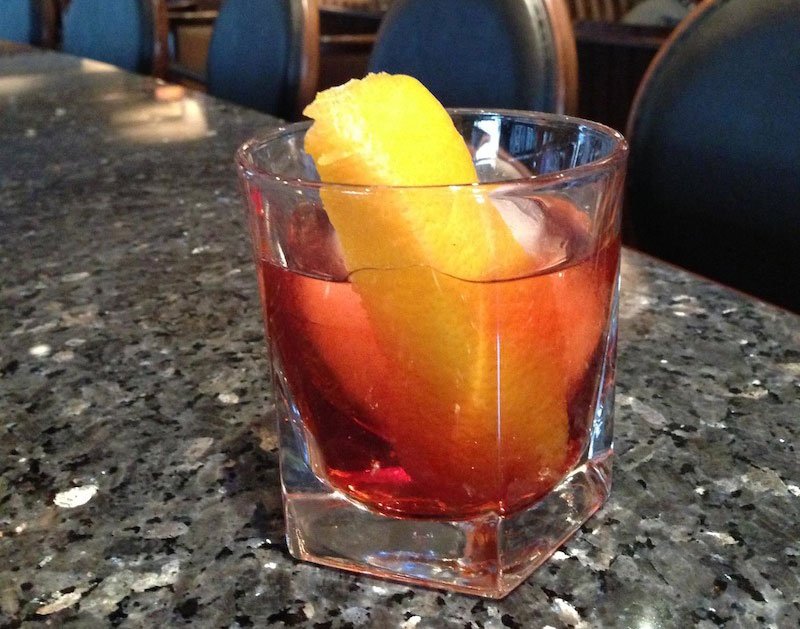 You know that whiskey and other spirits are aged in barrels, but what happens when those barrels aren't used anymore? When restaurants and food producers get their hands on used whiskey barrels, magic things happen in terms of flavor. Here are three spots around town to taste what happens to cocktails when barrels get reused.
312
A brand new cocktail program at 312 batches cocktails in charred barrels. Currently, you'll find a negroni, in which the gin, Campari, vermouth, and bitters are aged two weeks in a barrel and then tapped. Next up is the house Manhattan, which is aging in a barrel right now.
Double A
The underground cocktail den uses whiskey barrel aged bitters in its Old Smashion. A play on the classic Old Fashioned, the cocktail is a mix of mezcal, Cinzano vermouth, dry Amontillado sherry, the aged bitters, and torched Angostura bitters. It's finished with flamed lemon zest to provide a citrus scent.
Henri
The John Irving cocktail uses bourbon, Averna, cider, lemon juice, and a special ingredient – Blis Maple Syrup. The syrup, made in Michigan, is Grade A dark amber syrup aged in 12-18 year old single barrel bourbon casks. The barrels impart notes of vanilla, oak, and spices to the syrup.
312 Chicago
136 N La Salle Street, Chicago
(312) 696-2420
Website
Double A
108 West Kinzie Street, Chicago
Website
Henri
18 South Michigan Avenue, Chicago
(312) 578-0763
Website