Check, Please! Host Search - The Final Five
We're now down to the final five possible hosts for Season 13 of Check, Please! The finalists have all taped mock Check, Please! episodes, and the producers are deep in thought about who the next host should be! Getting to this point was a group effort, and thanks to YOU for all of your help.
Tune in to WTTW11 on Friday, May 17 at 8:00 pm for a Check, Please! special. We'll take you behind-the-scenes of the search process, and you'll get to know our final five.
Introducing the Final Five, a snippet of their mock episode, original application entry, and YouTube video…
Senam Amegashie
Freelance Writer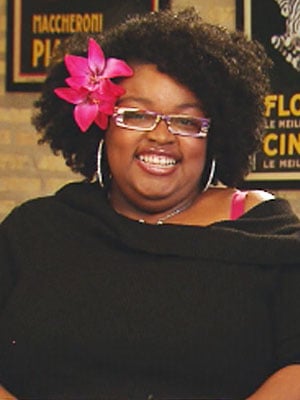 Why are you the best host for Check, Please!?
Well for one G-d, Jesus, Allah, Buddah, and OPRAH told me I would be totally awesome as host... I kid, I kid, or do I? I don't know... But do you really want to go against the word of Jesus? Or Allah? Or G-d forbid, OPRAH. Oprah is not one to be played with... Don't risk it! Just hire me, already. Anyhoo, I'm fun, chock full of personality, a genuine lover of all people, and I have infectious desire to make everyone's day a little bit brighter. My happy-go-lucky, let's-just-have-a-great-time attitude puts all kinds of crowds at ease and allows me to indulge in my true purpose of connecting and comforting people from completely different backgrounds by our always there, but oft times hidden, common thread. I'm the right choice to help nourish that Check, Please! tradition. I'm friendly, I'm kind, can find the humor in anything, and shockingly comfortable in front of a camera. I'm certain that my every woman, down to earth, "I can learn something from everyone" spirit will endear [me to] viewers and make me a fantastic host for Check, Please! WTTW. Also, I live like TEN minutes away from WTTW studios and will vow to NEVER, NOT EVER be late.
Donny de Castro
Owner of Tavern at the Park Restaurant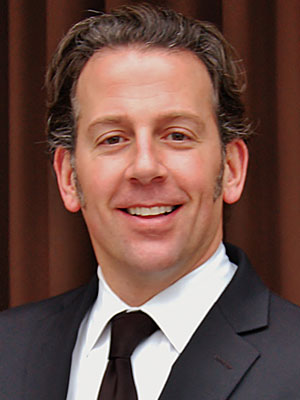 Why are you the best host for Check, Please!?
Chicago is, in my mind, the most important food city in the country right now. We are the heart of America's culinary pulse and I am a dedicated member of that club. I don't just like or frequent Chicago restaurants. I am a Chicago restaurant. I work tirelessly in the industry at my restaurant, Tavern at the Park. I don't just talk the talk, I walk the walk. I am in the trenches every day, trying the newest dishes, using the newest ingredients, crafting the newest cocktails and wine menus, and talking with the Chicago diners as to want they like and don't like. And at the end of it all, I am damn proud of this city and what WE have accomplished in the culinary landscape and ultimately, I want to brag about us. I want everyone to know how good we are, how hard we work. I have the information, the personality, and the hair to get that message out!!
Catherine De Orio
President at Culinary Curator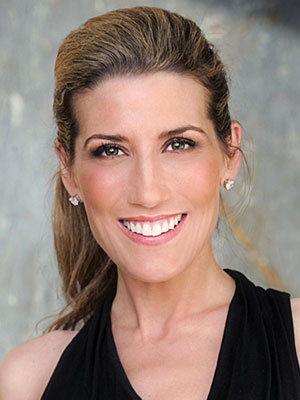 Why are you the best host for Check, Please!?
As a formally trained chef, I use my understanding of food in my work as a lifestyle writer and dining columnist who regularly appears on local and national broadcast segments to dish on where (or demo how to) dine. My free time is spent sipping, slurping, and swirling my way through the Southern Wine & Spirits Cocktail, Spirits, and Wine Academy, traveling to learn more about the wine and cuisines of other cultures, and cooking for family and friends in my home. A Chicago native, I love my city and passionately believe we are one of the most diverse and vibrant dining scenes in the world. But that's only a small part of why I am the right candidate for this position. My ability to engage others is my greatest asset and a necessary ingredient in the recipe for a great host. Quite simply, I am a people person. Whether it's because I grew up in an enormous Italian family where being anti-social (or missing meals) was not an option or because I didn't grow up in the age of cell phones, email, and internet – engaging directly with others was a life necessity. I adore meeting and chatting with people – all the better if it involves dining. My love of socializing over food extended to my time living, studying, and working abroad (Italy, France, and England) – by starting supper clubs and throwing dinner parties in each city in which I settled, I broadened both my mind and palate. My years as a litigation attorney taught me to ask the questions that will elicit informational answers – not always an easy feat when working with people of such diverse socio-economic backgrounds. But that is where I excelled and what I enjoyed. And although I went to culinary school, I chose to work in food-related media in lieu of a kitchen so I can continue to meet, teach, and learn from others. My unique combination of education and experience is what sets me apart. This position is the logical extension of my achievements thus far and if given the opportunity, I will bring the same dedication, zest, and enthusiasm to my role as the host of Check Please!
Sarah Levy
Owner of S. Levy Foods/ Magazine Editor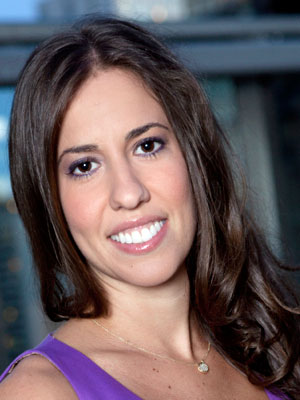 Why are you the best host for Check, Please!?
My entrepreneurial pastry history, continuous passion for great food and wine, friendly nature, and family heritage in Chicago restaurants all give me credibility and make me the absolute best candidate. I eat out on average eight times per week, and have lived in Chicago my whole life, so I am in the loop on Chicago's restaurants and I love experiencing new places. I grew up in the restaurant business (my dad co-founded Levy Restaurants) and I will always be in the food industry. I am approachable and comfortable on camera, and having been in the bakery business for nine years, I can keep a conversation going with just about anyone! As the dining editor for Today's Chicago Woman magazine and food blogger, I am constantly pushing myself to seek out new Chicago restaurants. I have appeared on several local and national television programs, so I know from experience that I love working on camera. I have always loved food and, in particular, eating out. And I have always been interested in the people eating the food, so as a Sociology major at Northwestern, I constantly tied food to my studies and wrote my senior thesis on "kitchen culture." I am upbeat and engaging and sure to please viewers, as well as highlight new and exciting culinary experiences around the city. On top of all that, I am fun, reliable, and easy to work with!
Ina Pinkney
Chef/Owner of Ina's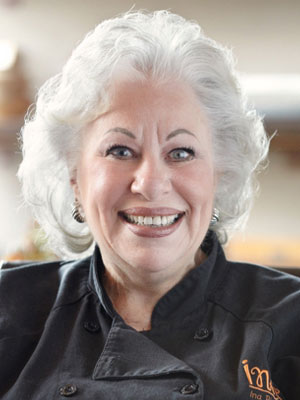 Why are you the best host for Check, Please!?
The Check, Please! brand has power and influence and can never be taken lightly or for granted. Maintaining the integrity of the brand, while at the same time expanding it, and the franchise, is essential to its longevity. When I began in the business, the food evolution and revolution was just being birthed. I bore witness to the changing palates of the public and the new talents and techniques coming from kitchens. As a chef I know Back of the House, as a restaurateur I know Front of the House, and as a media savvy person, I understand the job of Host. And I would be a good one.