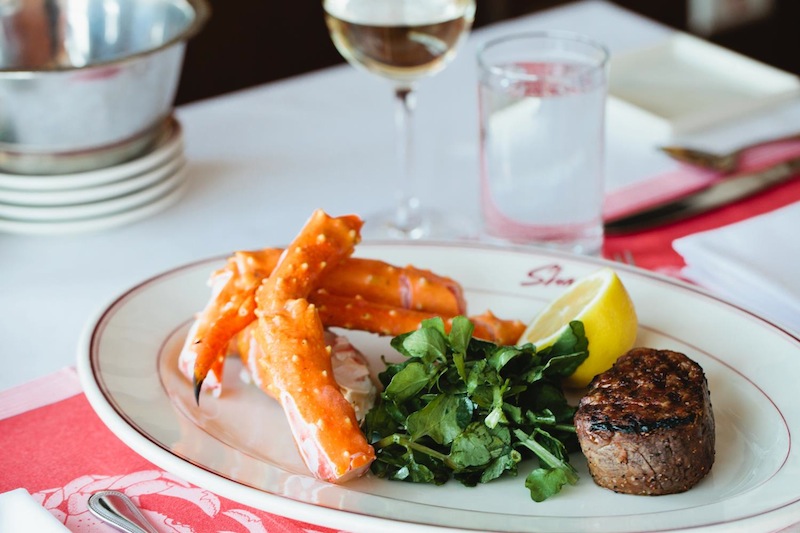 Shaw's Crab House
You don't have dinner plans yet this week? You're in luck! We've found three special dinners worth checking out, so decide whether you want wine or cocktails, and make your plans now.
Monday
Shaw's Crab House brings in Oregon winemaker André Hueston Mack for a Mouton Noir wine dinner tonight. The night kicks off with a welcome reception at 6:30 pm, and dinner starts at 7 pm. The menu includes oysters with blood orange mignonette paired with rose, chilled spring pea soup with Chardonnay, grilled scallops with pinot noir, and other dishes.
Tuesday
Phil Stefani's 437 Rush hosts a wine dinner featuring selections from Ruffino Wines. You'll get a five-course dinner paired with wines, and Daniel Burgio from Ruffino will be there to talk about them. Dishes include pasta with wild boar ragout and roasted rib eye filet. Hors d'oeuvres start at 6:30 pm and dinner is at 7 pm.
Wednesday
Tavernita hosts the latest iteration of its monthly wine and spirits series with "Spirits of Spring," a dinner focusing on the restaurant's new kegged cocktails. You'll get a four-course dinner paired with the latest cocktails to hit the menu and learn about what goes into pairing food and spirits.
Shaw's Crab House
21 East Hubbard Street, Chicago
(312) 527-2722
Website
Phil Stefani's 437 Rush
437 North Rush Street, Chicago
(312) 222-0101
Website
Tavernita
151 West Erie Street, Chicago
(312) 274-1111
Website
Amy Cavanaugh writes about food, drink, and travel for publications in Chicago and elsewhere. She is also the weekend editor of Chicagoist.
Follow Amy Cavanaugh on Twitter: @AmyCavanaugh