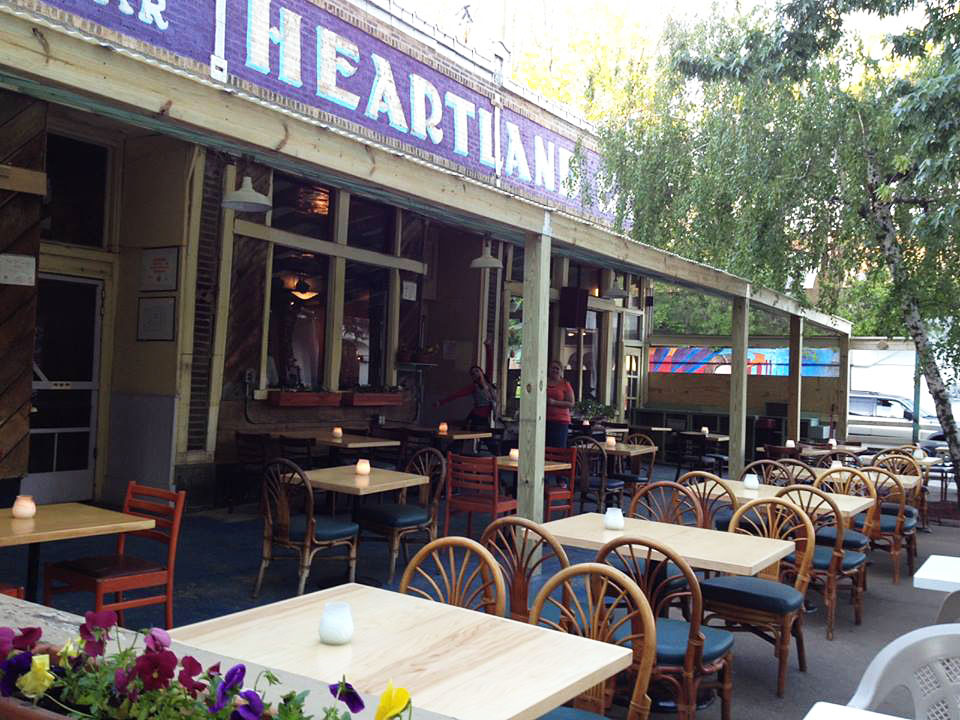 Heartland Cafe
What's old is new again at Heartland Cafe, as Rogers Park's darling eatery brings back its neighborhood store in line with its 38th anniversary. The longstanding cafe has been a neighborhood mainstay for decades, a pivotal keystone on Chicago's north side for wholesome food, familiar faces, and crafty wares, the latter of which is back in full force at the adjoining store.
Think of Heartland Cafe's store as a tireless farmers' market that's there whenever you need it. Featuring the same commitment to locality and sustainability as the restaurant kitchen, the store's shelves are stocked with Midwestern provisions galore, sourced by proprietor and organic farmer Tom Rosenfeld and Rob Montalbano of Montalbano Farms. This means everything from Co-op Hot Sauce and Kilgus dairy to Katherine Anne Confections, Pear Tree Preserves, Arize Kombucha, Big Shoulders Coffee, Phoenix Bean Tofu, and much more.
Heartland Cafe
7000 N. Glenwood Avenue, Chicago
(773) 465-8005
Website
Matt Kirouac has been writing about food for publications in Chicago and around the country for several years now.
Follow Matt Kirouac on Twitter: @Mattsland