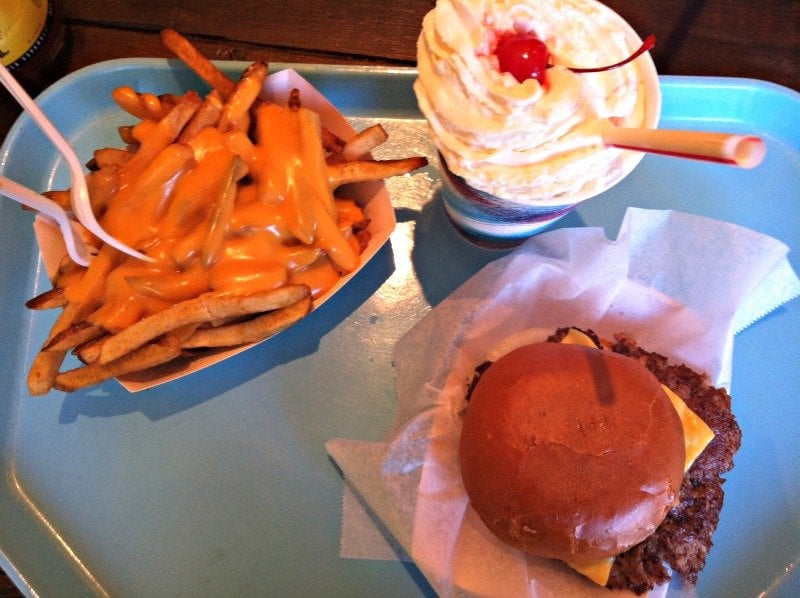 The final weeks of 2012 have seen a slew of restaurant openings. From burgers to tiki, here are some brand new hot spots to check out.
City-dwellers don't need to head up to Evanston for Edzo's griddled burgers – a new Lincoln Park location recently opened. The menu is the same, so expect thin burgers, an array of creatively decorated cheese fries (like Taylor Street Fries, with Italian Beef gravy, sweet and hot peppers), and Nutella milkshakes.
Gather, a farm-to-table restaurant in Lincoln Square, offers plates for sharing, like whipped ricotta with honeycomb, and Sunday suppers, with roasted chicken, glazed carrots, and other dishes.
House of Glunz tavern has reopened – after 80 years. The Glunz family still operated the adjacent wine shop, but they reopened the tavern with an Austrian-German menu from Allen Sternweiler.
Country-western themed restaurant Bub City is open in River North and serving barbecue, shrimp boils, and Southern sides. Paul McGee's new tiki joint will soon open downstairs and serve tiki, bourbon, and frozen cocktails.
Up in Evanston, Ward Eight is open and serving classic cocktails, meats, and cheeses. Eventually they'll be offering cocktail classes as well.
Curtis Duffy's Grace is finally open and serving two prix fixe 8-to-12 course tasting menus, one of which is heavily vegetarian.
Edzo's
2218 N Lincoln Avenue, Chicago
(773) 697-9909
Website
Gather
4539 North Lincoln Avenue, Chicago
(773) 506-9300
Website
House of Glunz
1206 N Wells Street, Chicago
(312) 642-3000
Website
Bub City
435 N Clark Street, Chicago
(312) 610-4200
Website
Ward Eight
629 West Howard Street, Evanston
(773) 369-4911
Website
Grace
652 W. Randolph Street, Chicago
(312) 234-9494
Website
Amy Cavanaugh writes about food, drink, and travel for publications in Chicago and elsewhere. She is also the weekend editor of Chicagoist.
Follow Amy Cavanaugh on Twitter: @AmyCavanaugh