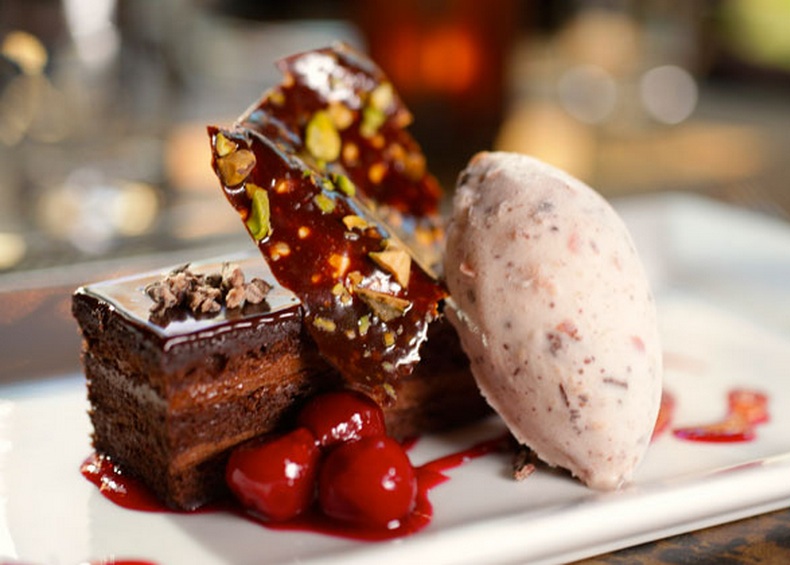 Epic
In case you procrastinated on making those Valentine's Day plans, we've got you. There are at least three sweet options for you: one for the night of Valentine's Day itself, one that goes through the month of February, and one that's ongoing. Who said romance had to be limited to one day?
Valentine's Night
Head to Revolution Brewing for their beer and dessert prix fixe menu. The menu includes four courses. Expect hot cocoa with guajillo and cinnamon marshmallows paired with Zanate Mole Stout, blood orange pudding cake paired with Moby Imperial Wit, a warm chocolate torte paired with Coffee Eugene Porter, and pomegranate mousse paired with Winter Woman Imperial Brown Ale.
Throughout February
Epic is offering a four-course chocolate prix fixe menu all month. Each of the four courses includes chocolate, such as tuna carpaccio with cocoa nibs, chocolate braised lamb shank, and dark chocolate cake. There are optional wine pairings as well.
Ongoing
Storefront Company offers dessert flights nightly, with three courses and optional wine parings. The menu changes regularly, but has included chai toast, chocolate pudding, and sponge candy.
Epic Restaurant
112 W. Hubbard Street, Chicago
(312) 222-4940
Website
Revolution Brewing
2323 North Milwaukee Avenue, Chicago
(773) 227-2739
Website
Storefront Company
1941 West North Avenue, Chicago
(773) 661-2609
Website
Amy Cavanaugh writes about food, drink, and travel for publications in Chicago and elsewhere. She is also the weekend editor of Chicagoist.
Follow Amy Cavanaugh on Twitter: @AmyCavanaugh