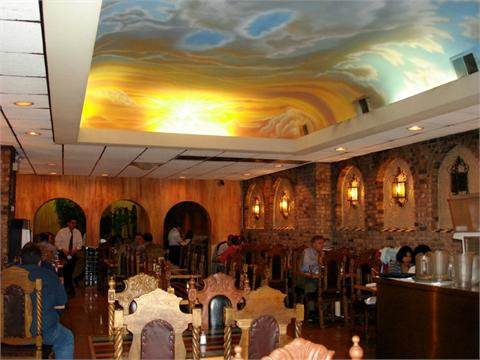 I've loved Mexican cuisine since I was baby when my southern grandmother yelled at my folks, "You gonna burn that child's mouth with that spicy food!"  Since then I have gone all over to find the best Mexican food and TecalitIan Restruant does not disappoint.   I love a good margarita, and with homemade tequila and bargains during the week, Tecalitlan is the place to be! The problem is I can never remember the name to tell people because I am shaken and salted after drinking so much there. The carne asada is another chart topper with a marinade that just makes one's mouth water. Tecalitlan creates new standards when it comes to Mexican food, and anyone who had Margarita fever should stop in to try what they hav to offer.  
 
Tecalitlan Restaurant is located at 1814 W. Chicago Ave and for questions you can call (773)384-4285. 
Jerry Nunn is a writer for various Chicagoland publications, including the Windy City Times where he interviews celebrity chefs and writes pieces on each of them. However, Nunn doesn't just write about chefs and what they cook, he also travels all over to sample and write about their food for his own website as well.