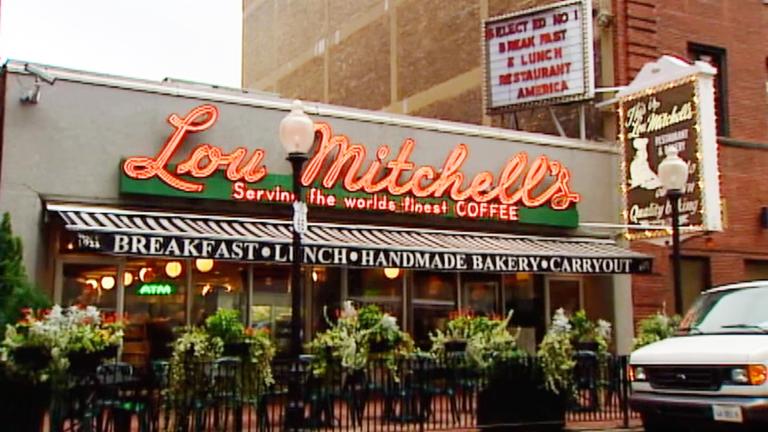 And so we've arrived at the final episode of our 10th season of Check, Please! For a television show to make it to ten seasons is a big deal, but stacked up against the restaurants featured on Check, Please! this week, we're just getting started!
This week's episode is what we call a compilation show. Our show formula changes as we pick a theme and take a look back at restaurants that have been featured in past seasons. The theme? Long-lasting restaurants.
The restaurant business is a fickle one. Restaurants are often hot and then they're not. Keeping a restaurant business going for over 30 years is quite an accomplishment. In fact, when we looked in our Check, Please! archives to select restaurants to feature in the comp show, we found that many of our selections are now long gone. Several months ago, after careful selection, we picked a list of nine long-lasting restaurants. Then just a couple of weeks ago, as we were in post-production, we learned one of the nine was going to close its doors! Tough business. It was back to the files to find a replacement.
The restaurants in this week's episode are doing many things right to earn their longevity – delicious food, quality service, and the right atmosphere. While each restaurant has its own style, it's easy to see that these three elements keep their customers coming back for more.
Two of our selects – Lou Mitchell's and Jack Gibbons Gardens – have been around for over 80 years! Imagine an eatery that has been serving satisfying meals for that many decades. Palermo's 95th, Nuevo Leon, and the Chicago Brauhaus have been around since the early 1960s and are family legacies. Parents with a dream and great ethnic recipes started a business and passed it on to their children who now, in turn, are teaching the next generation their craft. Classics like Heartland Café and Manny's continue to dish up more than just a meal, but also an atmosphere of comfort and home. Manny's even has the same formica tables they've been serving on since 1942! We have to include a couple of special occasion restaurants that make going out to eat an extra special treat, so we're serving up the well known Gale Street Inn and Carlos'. Both have been around for a while and have long-lasting reputations for creating a fantastic dining experience.
Whether it's that new restaurant that just opened down the street or a restaurant that's been around for longer than you've been alive – I hope your dining adventures are great in the months to come. Write in and let us know about some of your favorites. And keep the show going right here on our website!
Cheers!
Carmen M. Schmidt
Associate Producer, Check, Please!
WTTW
Carmen Schmidt is an Associate Producer of Check, Please!