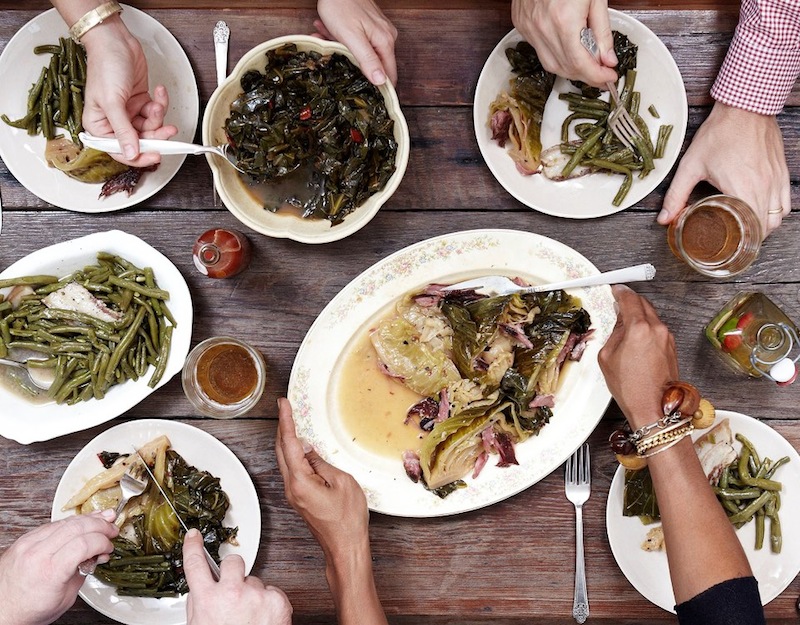 A little bit of Charleston comes to Chicago next week in the form of Matt and Ted Lee, cookbook authors, food writers, and Southern food boosters. The brothers, who started The Lee Bros. Boiled Peanuts Catalogue, a mail-order catalogue for southern foods, will be at Big Jones on April 18 to host a dinner benefiting the Southern Foodways Alliance.
The culinary siblings' dinner kicks off with a 6:00 pm cocktail reception. That's followed at 7:00 pm by a five-course dinner featuring dishes from their new cookbook, "The Lee Bros. Charleston Kitchen." The menu includes kumquat champagne sparklers, devilled crab, collard green sandwiches, peanut and oyster stew, grapefruit chess pie, Low country limoncello, and other dishes. Each course will be paired with wine. Half the proceeds support the Southern Foodways Alliance, which studies the food cultures of the American South.
Big Jones
5347 North Clark Street, Chicago
(773) 275-5725
Website
Amy Cavanaugh writes about food, drink, and travel for publications in Chicago and elsewhere. She is also the weekend editor of Chicagoist.
Follow Amy Cavanaugh on Twitter: @AmyCavanaugh