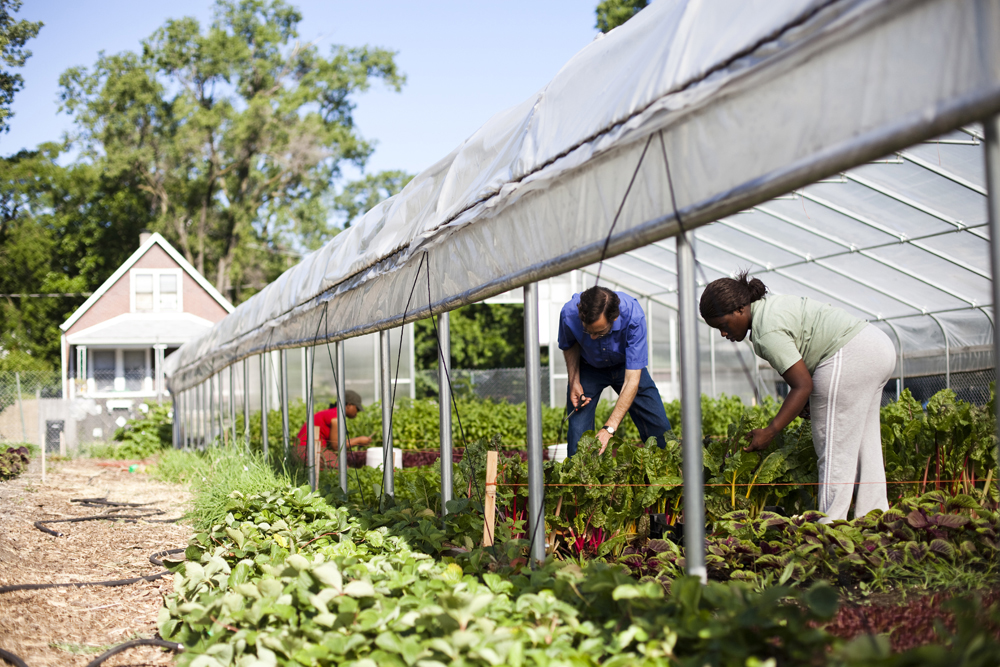 Bang Bang Pie Shop
The only thing that could make a backyard feast at Bang Bang Pie Shop more tempting is a charitable undertone, which is what makes the 1st Annual Growing Power Home Dinner such a can't-miss event. Taking place September 15 in Bang Bang's lush backyard space, the dinner draws a wide swath of culinary talents from throughout the city, curating a family-style backyard dinner utilizing organic produce from Growing Power's urban farms. Proceeds from the dinner to go Growing Power to support organic agriculture and job training in Chicago.
Participating chefs at the dinner include Nathan Sears of forthcoming The Radler and D.A.S., Scott Manley of Table, Donkey and Stick, John Boisse of Perennial Virant, Carlo Lamagna of Benny's Chop House, and the snack-happy folks behind Cookies and Carnitas. Slagel Family Farms supplies the meats for the occasion, while Bang Bang leads the charge on dessert. To drink, cocktails courtesy of Pernod Ricard and craft beer from Half Acre Beer Company will be on hand. It's not a backyard bash without games, musical guests, and prizes, all of which will be present and accounted for as well.
Bang Bang Pie Shop
2051 N. California Avenue, Chicago
(773) 276-8888
Website
Matt Kirouac has been writing about food for publications in Chicago and around the country for several years now.
Follow Matt Kirouac on Twitter: @Mattsland