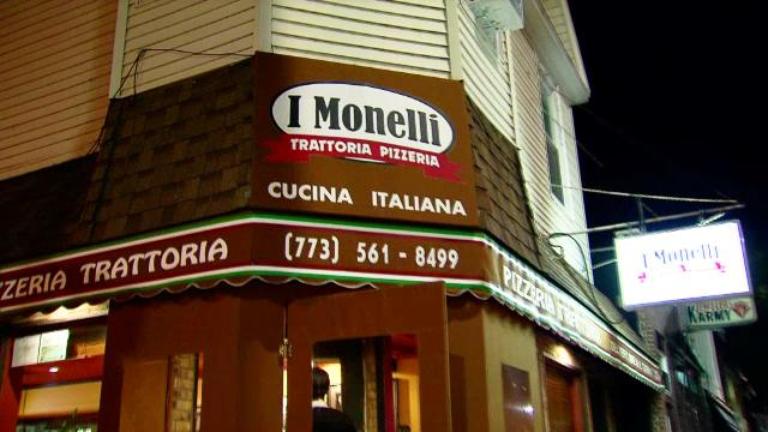 The rattle of a cocktail shaker has made it to almost every episode of this season's Check, Please! While the food is usually the main event at most restaurants, cocktails are often the icing on the cake.
On this weeks show, guest reviewer Jessica takes us to Bridgeportfor a family-owned restaurant called Nana. At Nana's, the seasonal menu of breakfast and brunch classics are made using fresh organic ingredients from local growers and farmers. Our guest reviewers raved about their fresh and delicious dishes that have wonderful Mexican flavors. The star of the show was the Baked Chilaquiles which is a corn tortilla casserole, filled with poblano cream and accompanied with black beans. But guest reviewers Marcus and Susan were blown away by the amazing Bloody Mary cocktails. Nana's makes a roasted poblano Bloody Mary with crop organic vodka, house-made pickles and vegetables, and wild ricegouda that guest reviewer Marcus says was simply the best!
When I think of brunch, I don't usually think of cocktails. My immediate thought is of fresh squeezed orange juice. However, brunch cocktails are some of the most innovative delights, using unexpected ingredients that enhance your meal. These creations, along with the cocktails you'd expect to find in the evening, are typically the work of mixologists.
Mixology, as defined by the fourth edition of the American Heritage Dictionary of the English Language, is the study of preparing mixed drinks. A Mixologist is a bartender, but a bartender is not always a mixologist. According to the Professional Bartending School of America, the difference between a bartender and a mixologist is that the mixologist has more extensive training, has greater industry knowledge, and usually works in more upscale food and beverage establishments. However, many people say a good bartender keeps a lively, happy bar – serving drinks quickly and occasionally creating his or her own drink concoctions. A mixologist uses fresh ingredients, like fruits and vegetables, and unique techniques to conjure up intricately flavored cocktails. While getting just the right pour from a beer tap is a skill, creating cocktails takes a little longer, involves several "tools" of the trade, and like the bar scene at The Drawing Room, includes some theatrical flare.
Guest reviewer Susan introduced us to the "sex-in-the-city" vibe at The Drawing Room. Here the bar is where the action is. Mixologist Charles Joly, a cocktail competitor, is responsible for developing the beverage program at The Drawing Room. His drinks call for house-made syrups and juices along with herbs, bitters, fruits, vegetables, and sometimes obscure liquors that are a sheer delight to the crowd at his bar. He pairs the flavors of his creations with the dishes served in the dining room to create a complete upscale dining experience. You can even get your drinks prepared tableside as they come around with a custom-built cart. Like guest reviewer Jessica suggests, this is the perfect place to take anyone who wants to experience "fancy" drinks in the big city!
Happy eating and drink responsibly!
Carmen M. Schmidt
Associate Producer, Check, Please!
WTTW
Carmen Schmidt is an Associate Producer of Check, Please!